[dropcap]A[/dropcap]zimut S7 has come to town. For it debut at Fuori Salone (Milan Design Week), the yard chose the Triennale's main entrance as cult place where to exhibit the yacht. The impressive installation, created to familiarise the public at large with architecture and design in the world of yachting, doesn't however limit itself to showcasing the product, but aims to tell a story of experimentation, talented people and excellence partnerships.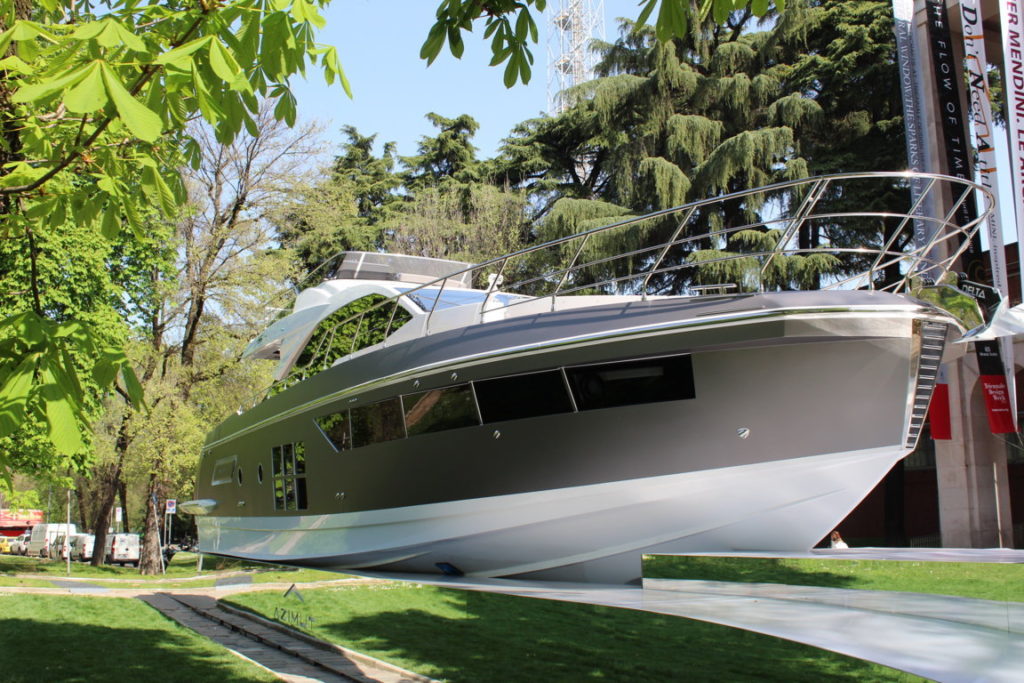 The magical adventure of seafaring is told through a multi-sensory experience that goes beyond the boat as a product, raising it to an emotional level by telling the story of the Supply Chain of Beautiful Things. This is the expression coined by Azimut Yachts to express the know-how cultivated by peerless craftsmen, the quest for cutting edge technical and production solutions, and the creative genius that underpins the way the yacht builder skilfully transforms the finest raw materials, including marble, wood and fabrics, into best-of-breed surfaces, furniture and accessories.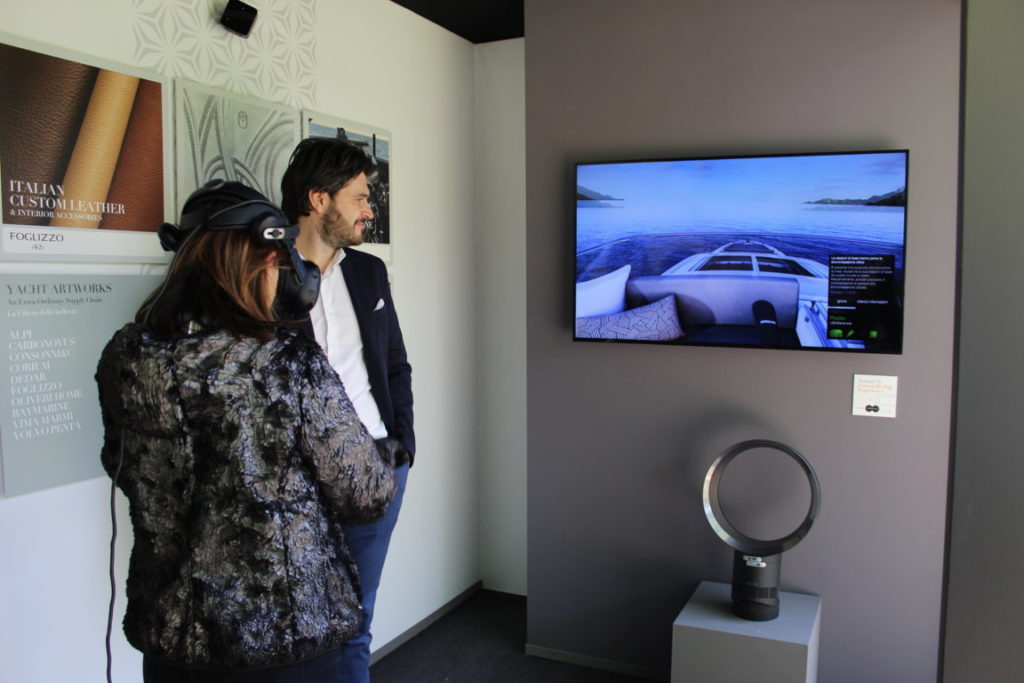 Through a 3D immersive technology experience, visitors will have the chance to virtually enjoy the navigation. Special glasses will take them on a virtual tour of various interior spaces on the yacht, with multi-sensory support to make the experience feel even more real.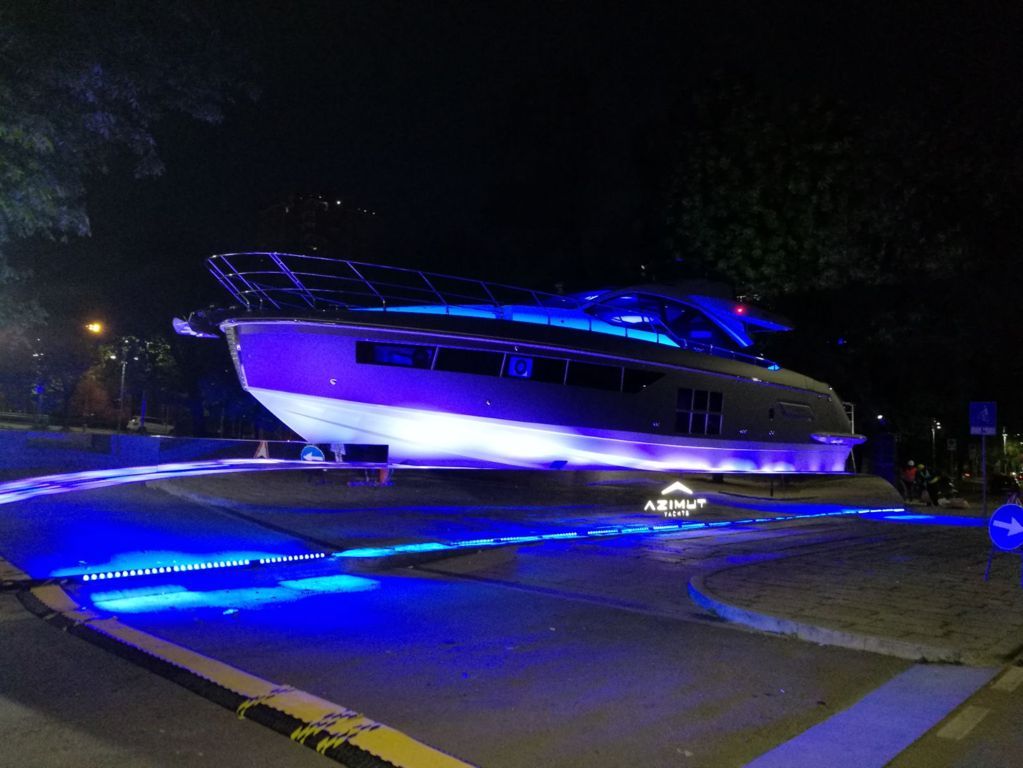 Each evening, at dusk, the yacht will be featured in a light design performance that shows off its outline and style details, adding poetry to the installation.