THE NEW BOUTIQUE IN LAS VEGAS IS THE NEWEST PROJECT DEVELOPED BETWEEN WESTIME AND AUDEMARS PIGUET, A PARTNERSHIP THAT DATES BACK TO 1994.
[dropcap]A[/dropcap]udemars Piguet announces the arrival of its third boutique in the United States with the opening of an elegant new location at The Shops at Crystals in Las Vegas, Nevada.  The 1,270-square-foot boutique, situated on the first floor between Tom Ford and Louis Vuitton stores showcases an original concept design that captures the 140-year old brand's core values: origins, artistry and extraordinary relationships.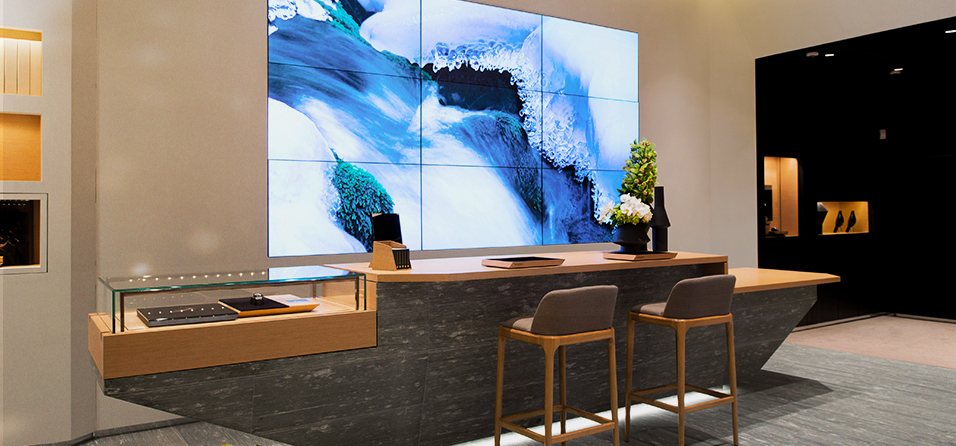 The new boutique in Las Vegas is the newest project developed between Westime and Audemars Piguet, a partnership that dates back to 1994.  "We are proud to further reinforce our relationship with Westime through the opening of the Audemars Piguet boutique at The Shops at Crystals.  Las Vegas has always been an exciting market for Audemars Piguet and with the new boutique we are better able to present the brand's complete collection offering while reaching one of the most diverse international audiences," explained Xavier Nolot, CEO of Audemars Piguet (North America).
The blend of wood, metal and idyllic landscapes of Le Brassus, immerses clients in the Vallée de Joux in Switzerland, birthplace of Audemars Piguet. Designed by a Swiss creative agency, the boutique is divided into two spaces: "The Manufacture" and "The House".
"The Manufacture" includes detailed product displays and a watchmaker corner. "The House" incorporates a full service bar and lounge that invites clients to relax with an espresso or a cocktail.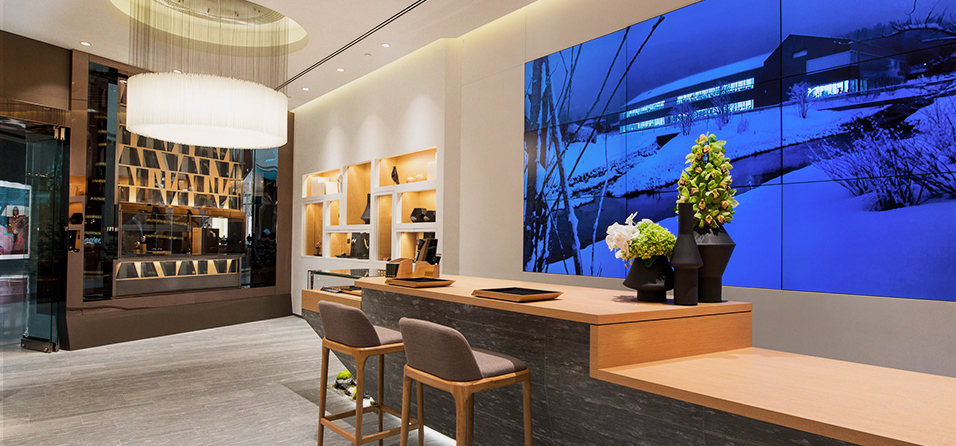 Committed to the highest levels of excellence in design, manufacturing and service, more than 100 timepieces from all six major collections will be presented in the boutique, where clients will enjoy an unparalleled level of comfort. Emblematic timepieces as well as pieces from the new collection will be showcased around the boutique for watch enthusiasts and collectors to enjoy in the new Audemars Piguet "Home away from Home".
[divider style="dashed" top="20″ bottom="20″]