[dropcap]I[/dropcap]f the Azimut 66 is a new icon or already a legend, who can really know? Official presentations are usually full of emblematic phrases in order to immediately give a strong character to the new product. This is one of that cases where adjectives are chosen properly. Azimut is not a custom products but the quality of design and technology is so much sophisticated that guests perceive a sense of an exclusive environment.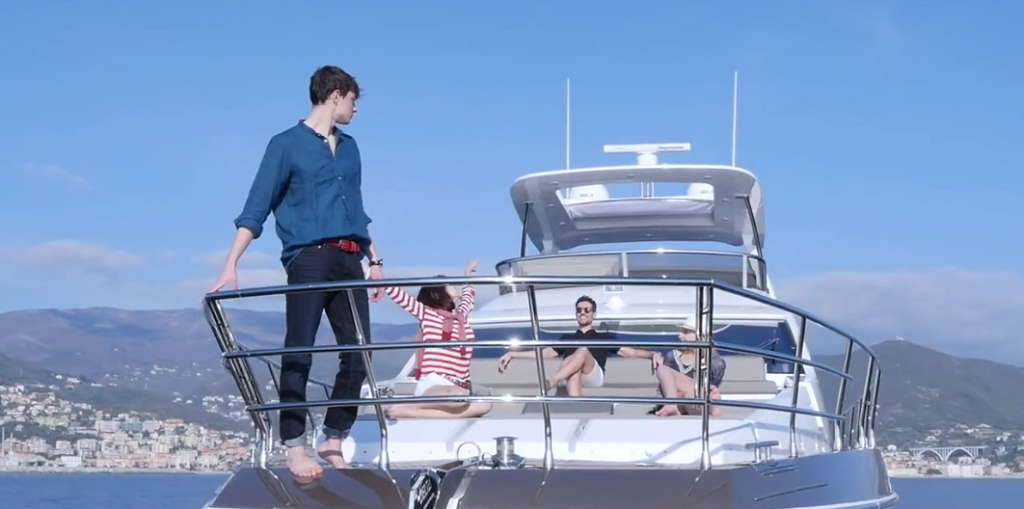 The history will then say if this new model is a must-have product. What we can confirm is that the boat shows a distinguishing strong identity incorporating the brand's finest ingredients, it is designed with graceful and sporty lines, it is highly performing with hi-tech solutions inspired by the world of home automation and the automotive sector and offers three different areas for entertaining. The main innovation feature is represented by the use of the carbon. The use of pure carbon fibre is a construction choice that allows volumes and surfaces to be increased in size while keeping the same weight, without undermining the excellent levels of dynamic stability. (On the Azimut 66, this material is used to laminate the radar arch, hard top, upper forward part of the flybridge and foredeck).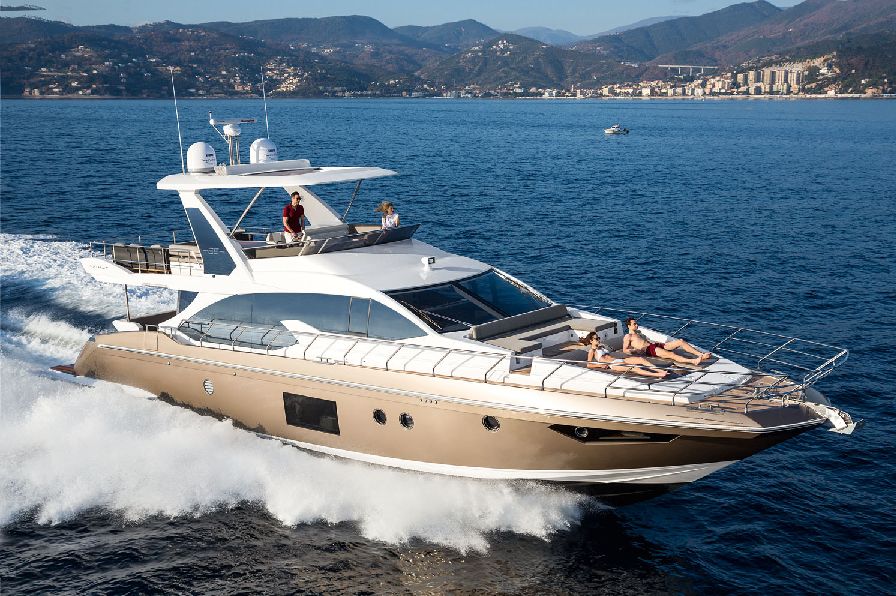 As a result of the continuous research that drives the introduction of innovative solutions and state-of-the-art construction techniques, all you need at the helm of Azimut's latest yacht is a finger. The electronic power steering system, the first to be installed on a boat in this class anywhere in the world, has control functions that can be personalised by the owner, who can regulate wheel turns and steering effort according to speed and piloting style.
The integrated Raymarine monitoring system has been customized in order to provide interfaces with as many onboard systems as possible. Its functions can be accessed from both helm stations and remotely by tablet.
Moving to the yacht's exterior, the most striking feature of Azimut 66 is unquestionably the 28 m2 flybridge, the largest in its category. This space is divided into three separate areas, offering the owner,  and guests total freedom to enjoy the outdoor life until late in the evening.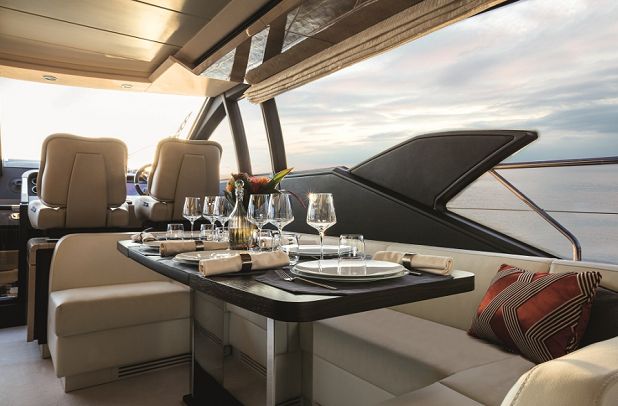 Azimut 66 Fly holds Class A CE certification for unlimited navigation and meets the strictest NMMA requirements for safety on board. Forward visibility of 50 m is also guaranteed from the main helm station.
More than 90% of the fibreglass parts are infusion laminated, with variable layouts depending on the fibre used, while 100% of exterior fibreglass surfaces are made with DSM vinyl ester resin, offering maximum protection from the elements.
Fitted with CAT C18 – 1150 mHP engines, the Azimut 66 can reach a maximum speed of 32 knots.
— Tested at the Cannes Yachting Festival 2016 —