[dropcap]T[/dropcap]he ARCADIA YACHTS yard looks set to astonish the sector once again with the new A85S, a boat that delivers an incredibly generous amount of guest space for its 25.9-metre length.
The layout and functional aspects of the living space aboard the A85S are the result of a deliberate evolution of the yard's construction processes. The linear design of the superstructure and vertical line of the bow guarantee optimal use is made of every single inch of available space, both interior and exterior. The perfect case in point is the exceptionally generous living area, around 100 square metres of communal space on the main deck alone.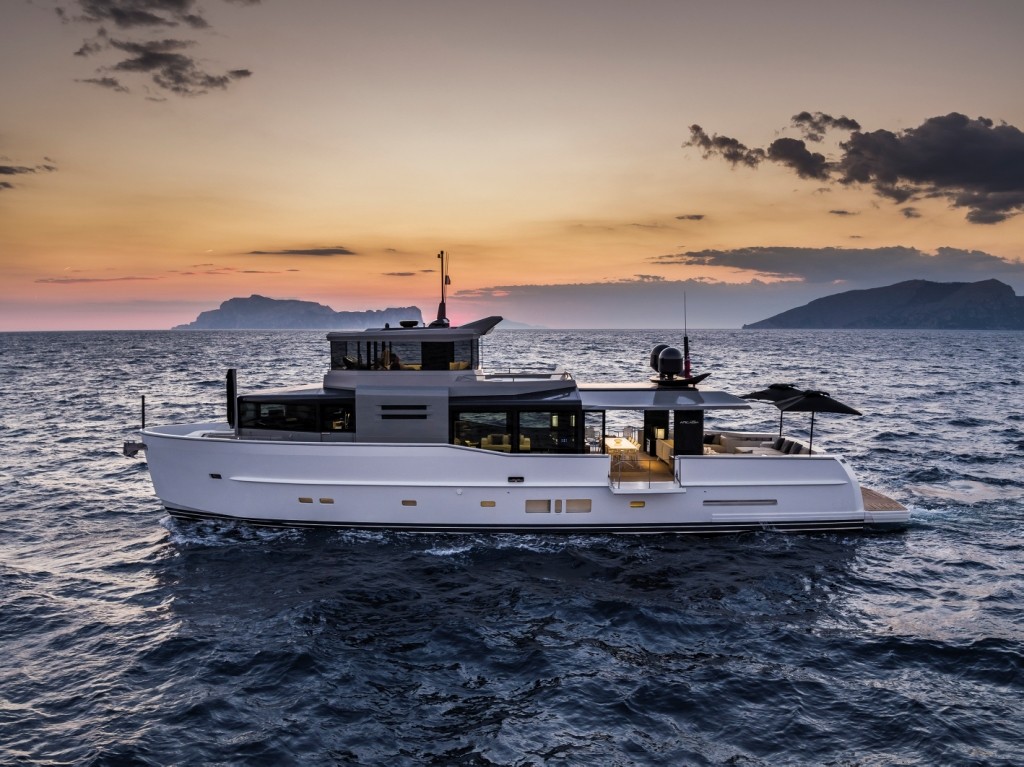 The uniqueness of the ARCADIA YACHTS philosophy in general and the A85S in particular springs from a desire to place people at the centre of each new project. This changes the whole meaning and experience of seafaring which becomes much more than just an opportunity to luxuriate in the gentle rocking of the waves and the warmth of the sun.
At 25.9 metres (84'11") in length, the A85S has a maximum displacement of 75 tonnes. It also sports twin 730 hp MAN diesel engines which guarantee a maximum speed of 18 knots. The new yacht cruises confidently at 16 knots too. Equally, it can cruise in displacement mode at the slightly lower speed of 12 knots to allow those aboard to experience an even greater sense of connection with the sea, savour the sea breeze on their faces and enjoy the most pleasurable part of any cruise: simply being underway. The A85S has a range of approximately 850 nm @ 12 knots.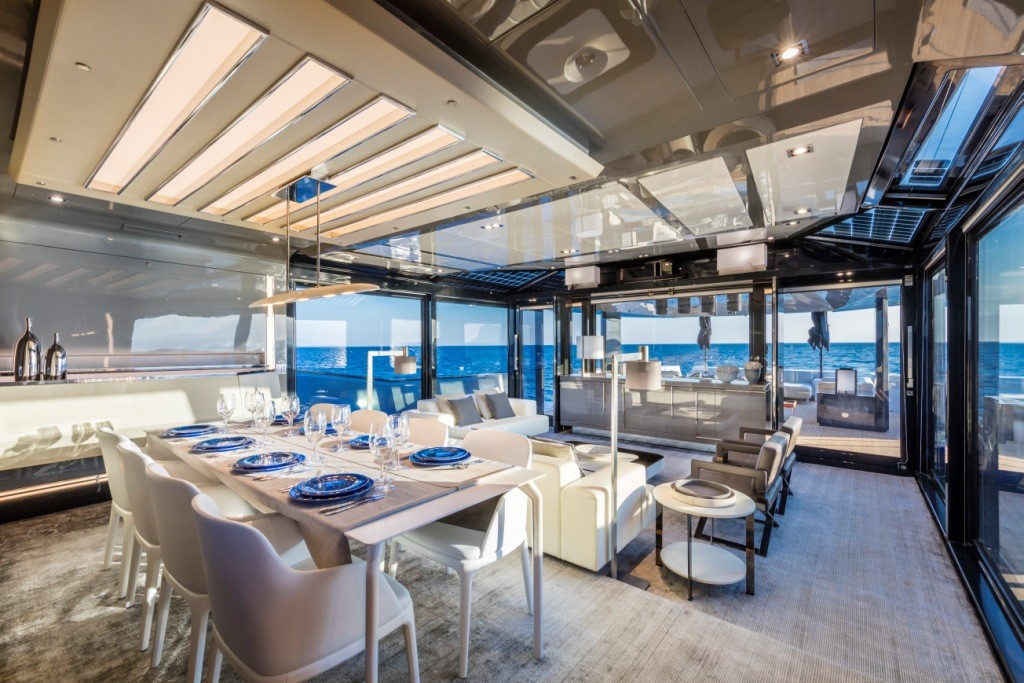 One of the A85S's strongest attributes is, without a doubt, its exceptionally modest fuel consumption, which is an impressive 30-50% lower than other yachts of comparable dimensions. The same applies to its running costs. These results were delivered by its semi-planing NPL hull. The latter was developed after extensive testing by the National Physical Laboratory in England to ascertain the optimal hull form and also the most hydrodynamically efficient length-beam ratio. Combined with the particularly light ARCADIA superstructure, this advanced hull delivers strikingly efficient performance figures even with modest horse power.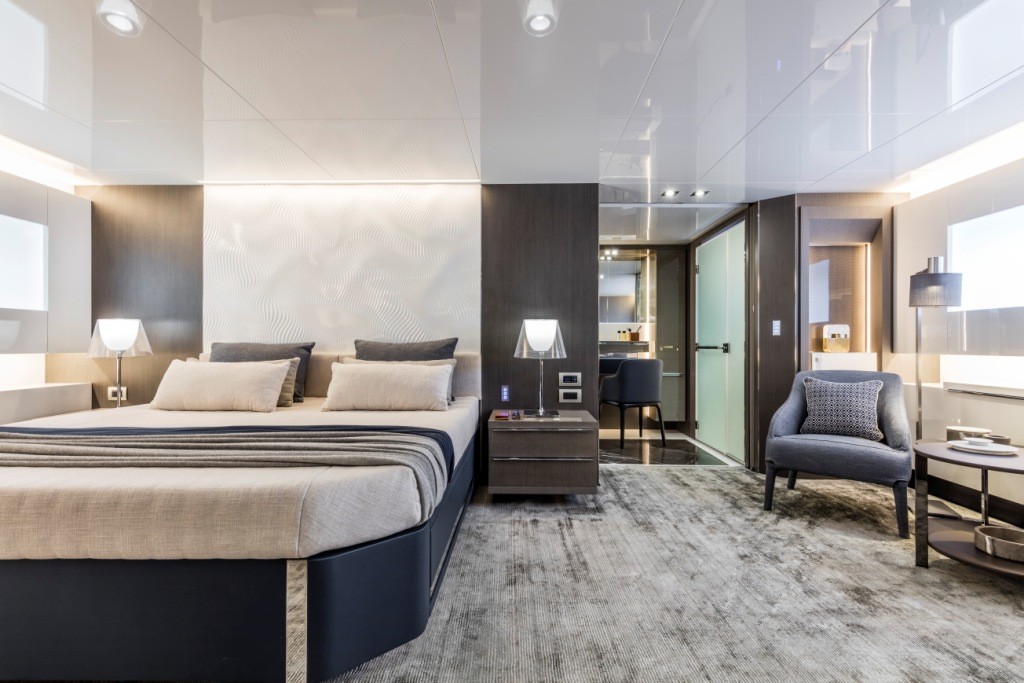 ARCADIA's unique philosophy not only celebrates but also respects the natural environment. This ethos is expressed in practical form by the solar panels integrated into the superstructure. These actually reduce generator use so that guests can luxuriate in the sounds of nature – waves lapping, birds calling – while riding at anchor. Extensive use of leading-edge thermal-insulating glazing is further evidence of the yard's commitment to its green principles too.