[dropcap]T[/dropcap]he new Amer Yachts 94′ will be showcased among the world premieres at the upcoming Cannes Yachting Festival. One of the most awaited new products, given its revolutionary attitude and innovative spirit.
The construction of the prototype of this latest model introduced by the Ligurian Company Permare, was started last autumun and will be presented under the name of Save the Sea. Symbol of the innovative spirit for which the Company acts as a spokesman, the development of the Amer 94' is the result of a close cooperation, both during the design and the executive phases, among [highlight color="yellow"]Amer Yachts, Volvo Penta, Seakeeper and Extender[/highlight], the only foldable and with vertical bow tender available on the market.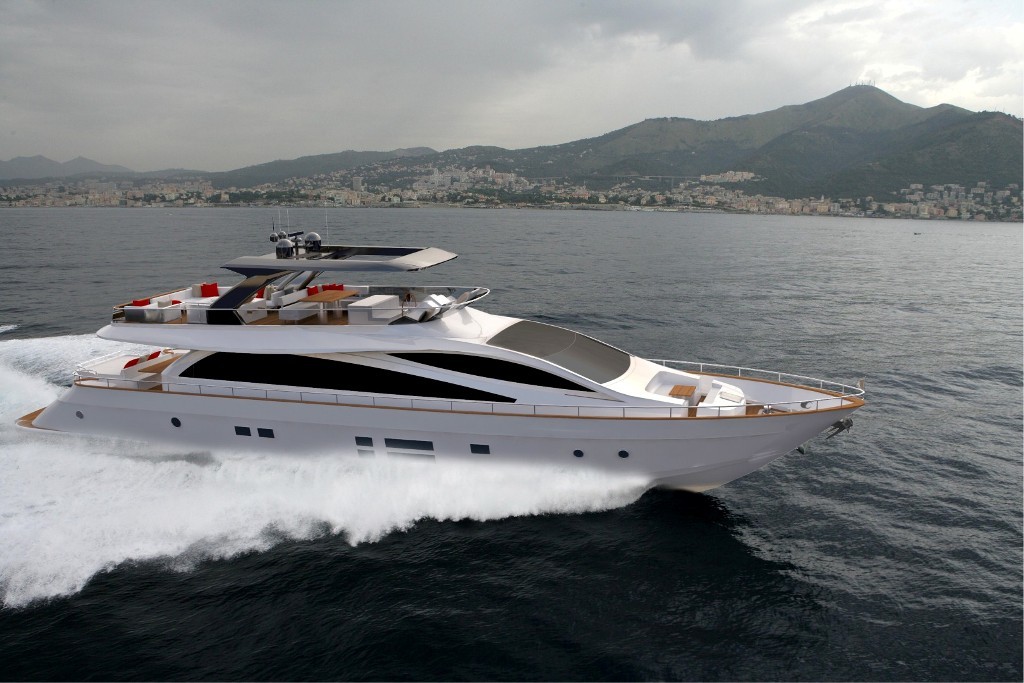 First superyacht to adopt the Volvo Penta IPS engines, the Amer 94' Save the Sea has been specifically studied and designed foreseeing the adoption of this [highlight color="yellow"]revolutionary propulsion system[/highlight]: prospective studies have proved that, consumptions being equal, the hull of the Amer 94' allows to reach a speed which doubles the maximum speed of a displacement hull, with a further decrease in noise, emissions and vibrations.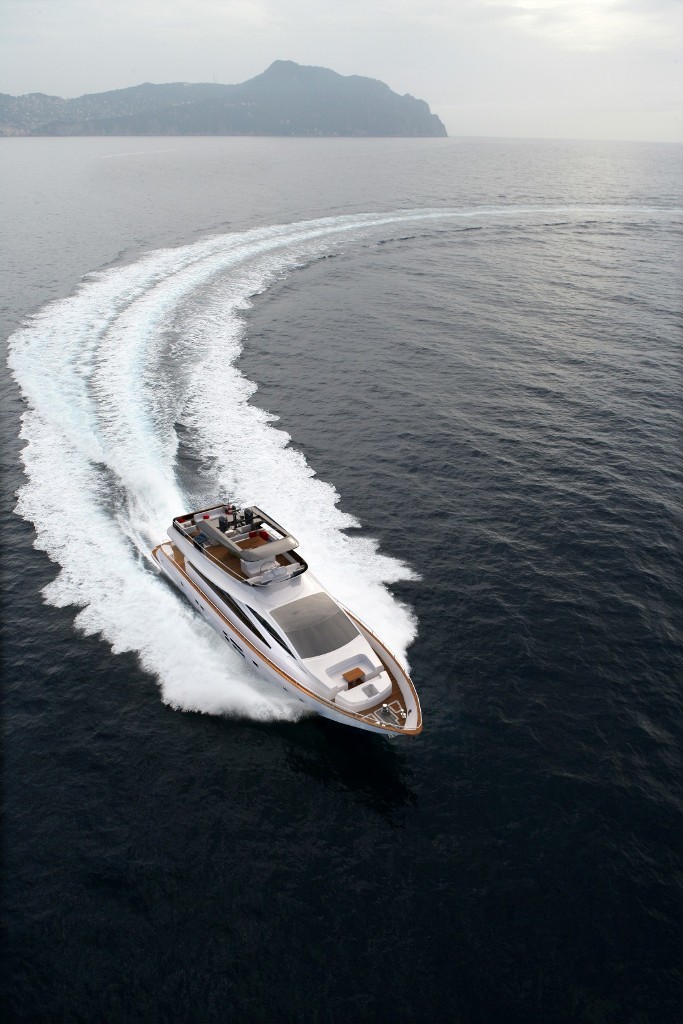 Nicola Pomi, head of Marine Market Italy at Volvo Penta, hereby describes this shared journey:
"The Amer 94' represents to Volvo Penta a turning point in the Yacht segment. Thanks to the technical collaboration with the Permare Shipyard, this 94 ft boat symbolizes to us a definitive step as well as a constant presence in the realization of large sized boats."
Giorgio Avigdor, Seakeeper Sales Manager for Southern Europe, comments:
"In coordination with the Technical Department of the Shipyard, we have analyzed the gyro-stabilizer's installation requirements, choosing the innovative model Seakeeper 16 to be positioned aboard the Amer 94': thanks to the limited weight of the boat, the roll reduction that will be achieved will guarantee a high level of onboard habitability and comfort".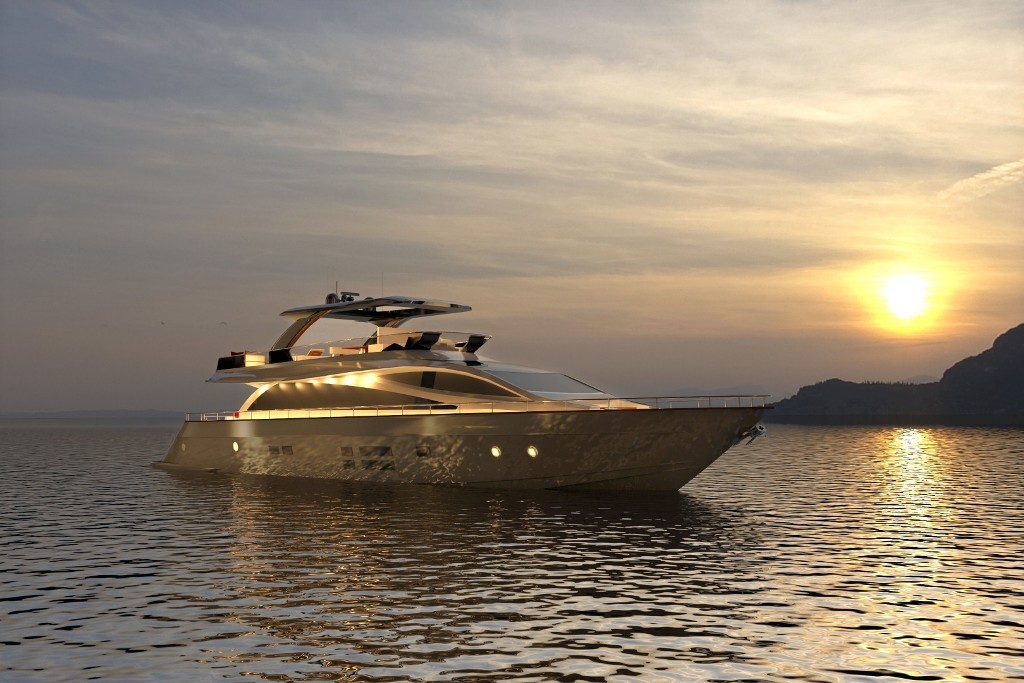 The launch of the boat is rapidly approaching and she will be shown in world preview and introduced to the market in occasion of the International Boat Shows of Cannes, Genoa and Doha in the autumn 2015.
In the meanwhile, the Shipyard has already commenced [highlight color="yellow"]a new study phase[/highlight] focusing on the research of increasingly innovative motorization solutions, focused, on one side, on the adoption of 4 Volvo Penta IPS engines and, on the other side, on electric motorizations.
[divider style="dashed" top="20″ bottom="20″]