Sales confirm Amels as over 70metre superyacht builder. Two Amels 242 are now under construction at the yard in Vlissingen.
With the Exterior design by TIM HEYWOOD and Interior design according to the Owners' personal desire, the Limited Editions AMELS 242 draws on all of AMELS' experience and technical knowledge. The 74-metre yacht features an expansive 240 square metre dedicated Owner's Deck, a large aft-deck swimming pool, a full beam beach club amidships and an optional touch-and-go helipad.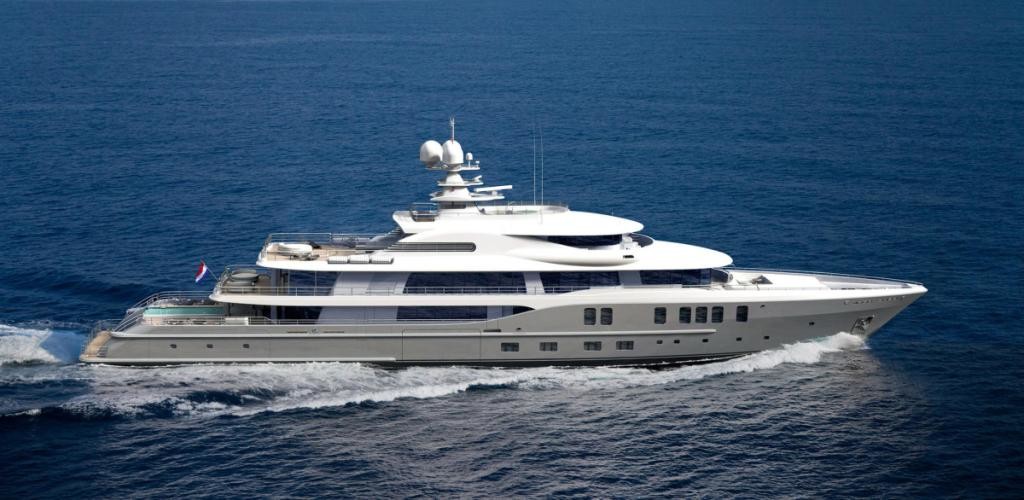 Spoil your guests with two generously sized Main Deck VIP Suites with bedroom, office, guest suite and dressing room. The captain and 18 crew offer a maximum 16 guests (private use) the highest levels of service and luxury.
Construction of the first AMELS 242 is well underway and scheduled for on-time delivery in early 2016.
At the end of 2015, the first AMELS 242 emerged briefly during a relocation to drydock 2. With the busy production schedule at AMELS, precision timing and outstanding teamwork are key to ensure all 10 projects underway are delivered on time and on budget as promised.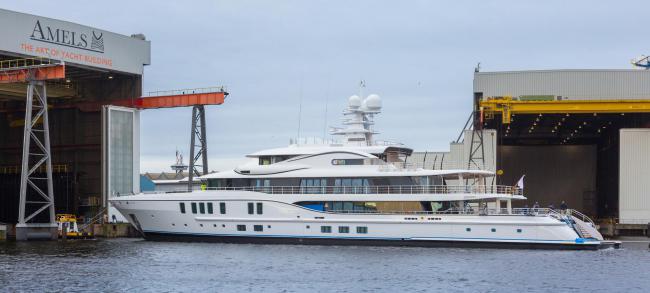 Still sitting high in the water with empty tanks (lightship) and protective wrapping, she was moved to drydock 2 for the finishing stages of construction.
Moran Yacht & Ship's new construction team is overseeing building of the first AMELS 242 in the Limited Editions range. The beautifully balanced Tim Heywood design features eye-catching accents and his signature curves. Winch Design has created the interiors.
Second Amels 242 build progressing perfectly to schedule
In January last the second 74-metre AMELS 242, still wearing her protective coat, entered drydock 1 at the AMELS yard in Vlissingen. Over the coming months, the steel and aluminium hull will be transformed with the very highest quality AMELS paintwork, sleek Tim Heywood exterior lines and custom Winch Design interiors, personally chosen by her experienced Owner  to create a very personal vision for the luxury interiors.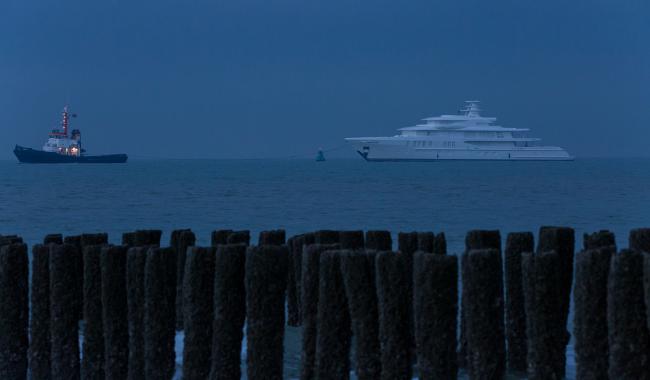 AMELS had announced the sale of the 1,787 GT AMELS 242 yacht just before the Monaco Yacht Show 2015, with Fraser Yachts' Antoine Larricq representing the Owner. Construction is progressing perfectly to schedule for delivery next year.
"This yacht will have a very different character to the first AMELS 242," comments AMELS Managing Director Rob Luijendijk. "This is precisely why our Limited Editions concept has worked so well. The customisation, the very high level of quality and the proven platform, combined with faster delivery, creates a very attractive proposition."
The AMELS 242 features an elongated aft deck, creating superior outdoor luxury spaces and a light and airy volume at 1,787 gross tonnes.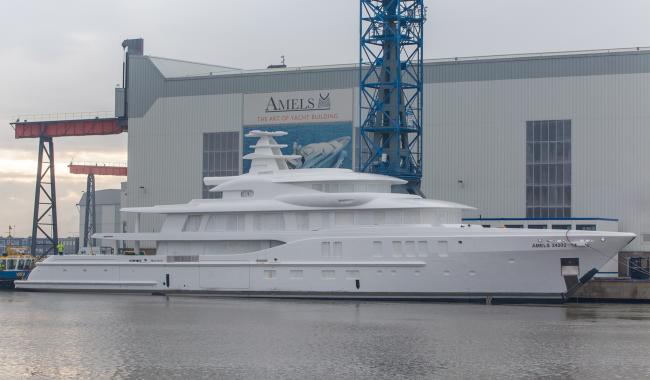 Delivery is scheduled next year. Next year AMELS will also deliver the first AMELS 272, the largest in the Limited Editions range at 83 metres.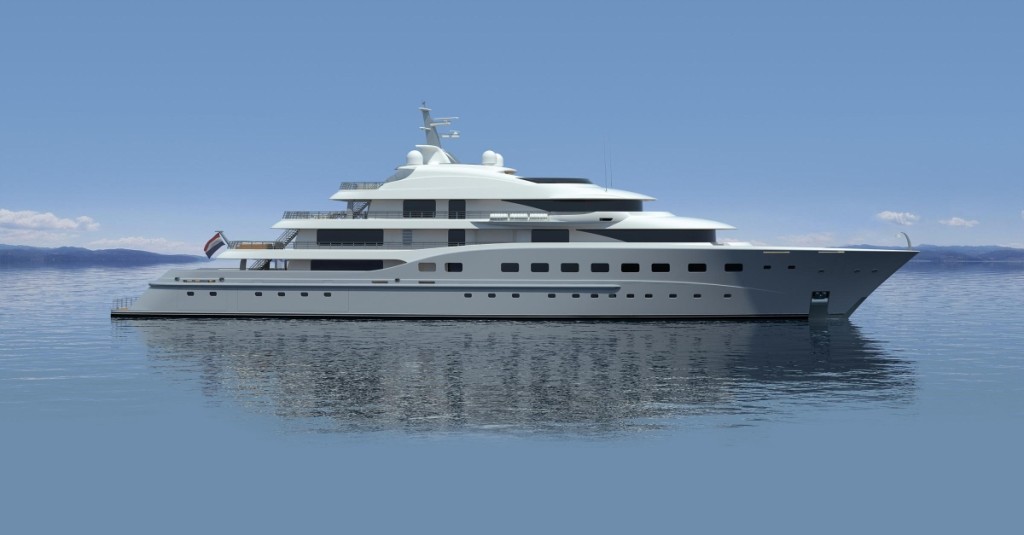 See our images of the AMELS 242 in our Limited Editions range.