[dropcap]A[/dropcap]icon Yachts, the historic Italian shipyard that has written a piece of boating history with its high-end yachts, is now back in the market with a new vision and a strong team. The company has been taken over by the majority shareholder Marc-Udo Broich and his historic financial partner John Venners in 2018.
Marc-Udo Broich, CEO of the group with a 20-year experience in the yachting sector, commented: "We're ready to restore the splendor the shipyard deserves, building in Italy in order to guarantee new boats the highest possible quality. We will aim to build custom boats in order to launch a genre that does not exist in the 50′-85′ segment.  Italian design and American engineering will create an irresistible mix ".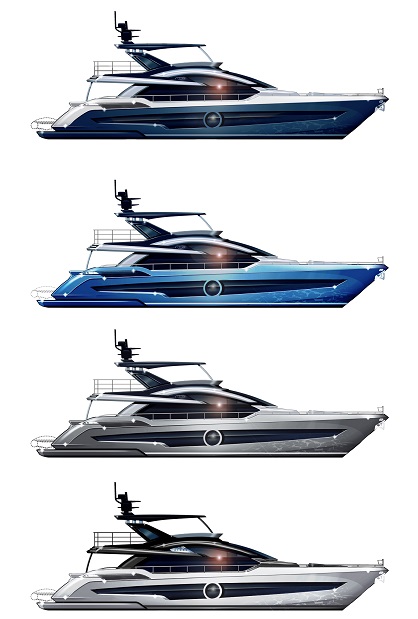 The first upcoming model is the Aicon 66, a semi-custom 20-meter yacht destined to become the reference point in an increasingly demanding market with great attention to detail. When asked about this new concept, Marc-Udo Broich says "Having been in this business for over 20 years, it has become very clear to me that our segment (50' to 85') has become more and more like the automotive industry: mass production, limited customization, and distribution networks that resemble local car dealers. All activities that, unfortunately, are managed by individuals who have no direct passion for the sea and navigation. I believe that while this business model works for small-sized boats, there exists a need to fulfill yachtsmen's desire to build high-end custom yachts to fit their specific needs and high standards. This is a process where the top management and the designer work close with the owner, without intermediaries. That's what we call "Aicon Yachts boutique approach" and the person that makes this all possible is Sergio Cutolo".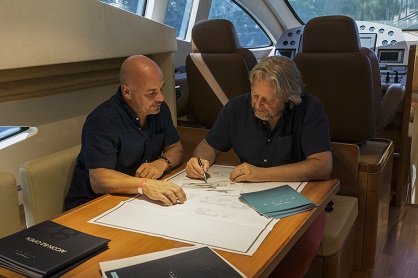 Sergio Cutolo, former technical director of Baglietto and collaborator of the world's most authoritative boat manufacturers and a naval engineer, has a very long experience in the design of motoryachts. His creations include boats of all sizes, ranging from "small-sized" luxury yachts and futuristic explorers to megayachts.
"It was with great pleasure that I accepted Marc's call." says Sergio Cutolo "Having worked with Aicon in the past, it was a great pleasure for me to get back in touch with this glorious brand and to contribute to its relaunch. The challenge attracted me because my first intention was to build a yacht which could be totally customizable according to the owner's needs without however having to change the entire engineering to adapt to every particular request".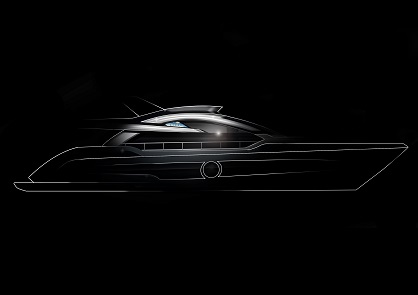 "A bright future awaits us, characterized by a completely new approach." continues Marc-Udo Broich "A shipyard where the relationship between shareholders, managers, employees and customers is symbiotic. That is the only way we can obtain the best possible yacht for sailing in the open sea, in complete harmony with the environment and with the quality that only our boats are able to offer".