[dropcap]T[/dropcap]he most prestigious and long-standing awards in global aerospace honouring achievement, innovation and excellence.
Project Zero all-electric tiltrotor team wins another prestigious award.
Invention, design, test and certification of the Obstacle Proximity LIDAR System recognized.
Young engineer's skills recognized.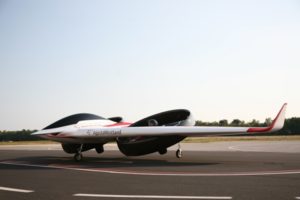 Finmeccanica – AgustaWestland has announced that its engineers exceptional work has been recognized by the Royal Aeronautical Society with three prestigious awards comprising the Team Gold Medal, Specialist Award – Silver and the Herbert Le Sueur Young Persons Award. The AgustaWestland Project Zero team won the Royal Aeronautical Society's Team Gold Medal in recognition of its achievement in designing, building and flying the world's first full-scale all-electric tiltrotor technology demonstrator. It is also the first unmanned rotorcraft in the world to demonstrate individual blade control technology in actual flight conditions. The Team Gold medal is conferred for exceptional work, which has led to substantial advances in specialist disciplines in the aerospace industry and was last awarded in 2009.
The award was accepted on behalf of the team by James Wang, AgustaWestland's Vice President Research & Technology, at the Wilbur and Orville Wright Lecture held on 11th December at the Royal Aeronautical Society's headquarters in London. Partners to the Project Zero initiative were Selex ES, AnsaldoBreda, AnsaldoEnergia, Sistemi Dinamici, Stile Bertone, Lola Composites, Lucchi R. Elettromeccanica, Rotor Systems Research LLC, UCHIDA, Microtecnica, ORAL Engineering, Wind River, MB Motorsport, Aerosviluppi, Marc'Ingegno. Additionally the Royal Aeronautical Society Herbert Le Sueur Young Persons Award was recently made to Sophie Hart and the Specialist Award – Silver to Massimo Brunetti.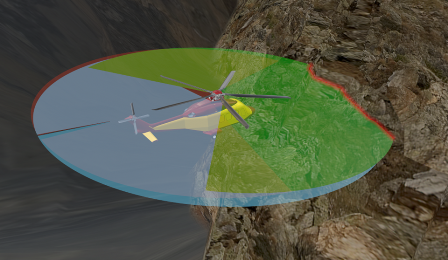 The Specialist Award – Silver is conferred for exceptional work, which has led to significant advances in specialist disciplines in the aerospace industry. This year it was awarded to AgustaWestland's Massimo Brunetti in recognition of his vision and contribution in relation to the invention, design, test and certification of the Obstacle Proximity LIDAR System (OPLS), a low cost sensor/display system that can be widely used to significantly improve the safety of helicopter operations. He is among those credited with inventing the concept and functionality of OPLS and led the translation of concept to realistic hardware and software. The system is already in service on the AW139 and will soon enter service on other AgustaWestland helicopters. The Herbert Le Sueur Young Persons Award is made to a young person whose studies will be enhanced by attending a UK or European Conference with at least some content related to either helicopter or fixed-wing aircraft safety. Sophie Hart received the award in recognition of the way in which she has shown herself to be an exemplary young engineer as she has tackled the rigours of post-graduate training
[divider style="dashed" top="20″ bottom="20″]