[dropcap]P[/dropcap]alumbo Superyachts has announced today the acquisition of the Savona-based Italian shipyard, Mondomarine. The acquisition was made official on November 15th, 2018 when the Port Authority of Savona granted the twenty-year State property concession to Palumbo.
This acquisition further expands the business horizons of Palumbo Superyachts and the Palumbo Group which is already a strong strategic refit/repair network in the Mediterranean and East Atlantic, with 8 other shipyards located in Ancona, Naples, Messina, Malta (2), Marseille (France), Tenerife (Spain) and recently Rijeka (Croatia).
"We've been working on this for almost a year – Giuseppe Palumbo, CEO, explains – because we strongly believe in the potential of the renowned brand of Mondomarine and the geographic location of the shipyard. We are extremely happy for yet another goal achieved. This acquisition will further strengthen our position to provide unparalleled service on new builds, refit and maintenance from our a unique network of shipyards".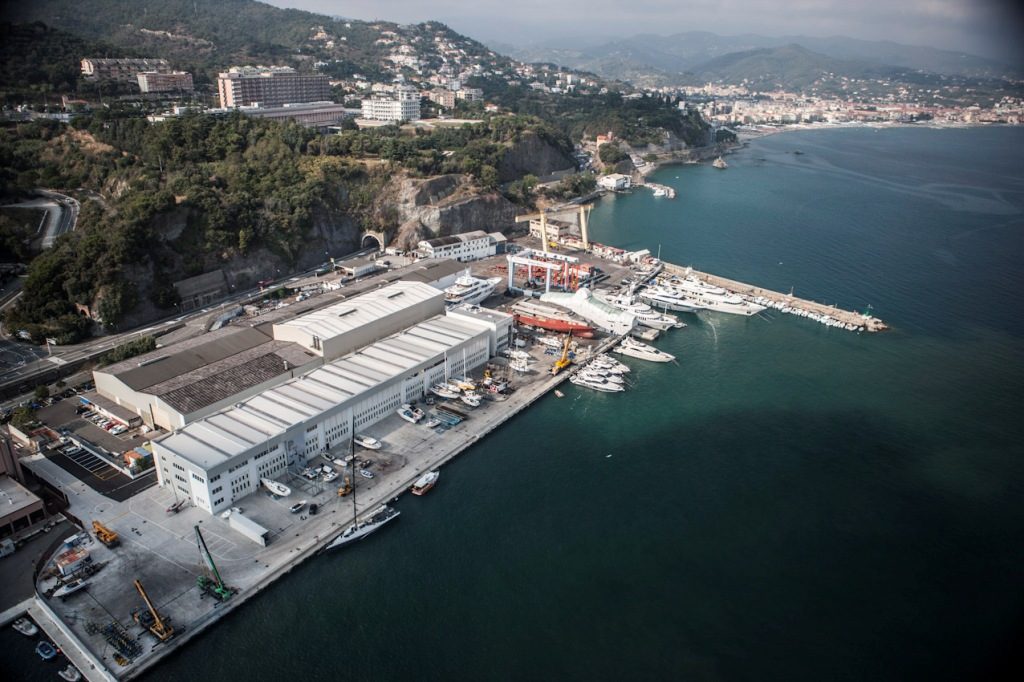 International designers have already been hired by Palumbo Superyachts to design the new Mondomarine yacht projects while preserving the core values of one of the oldest yachting shipyards, founded over a century ago in 1915.
The Palumbo Group has grown over the past 50 years from a small carpentry and metalwork yard serving a local community, to reaching the same playing field as some of the world's largest yacht builders. Today the multi-brand Group is known for its world-class capabilities in the new build and refit of superyachts. The Palumbo Group currently operates 9 shipyards across Italy, France, Spain and Malta, and a branch office in Monaco.