[dropcap]T[/dropcap]ime has come for Palumbo Group to reveal two new Columbus Yachts creatures: a Classic 57m and the hull no. 2 of the Sport Hybrid 40m, for a total of 97m!
The launch ceremony was hold on the 16th of May in the Port of Naples, on one of Palumbo Group's floating docks.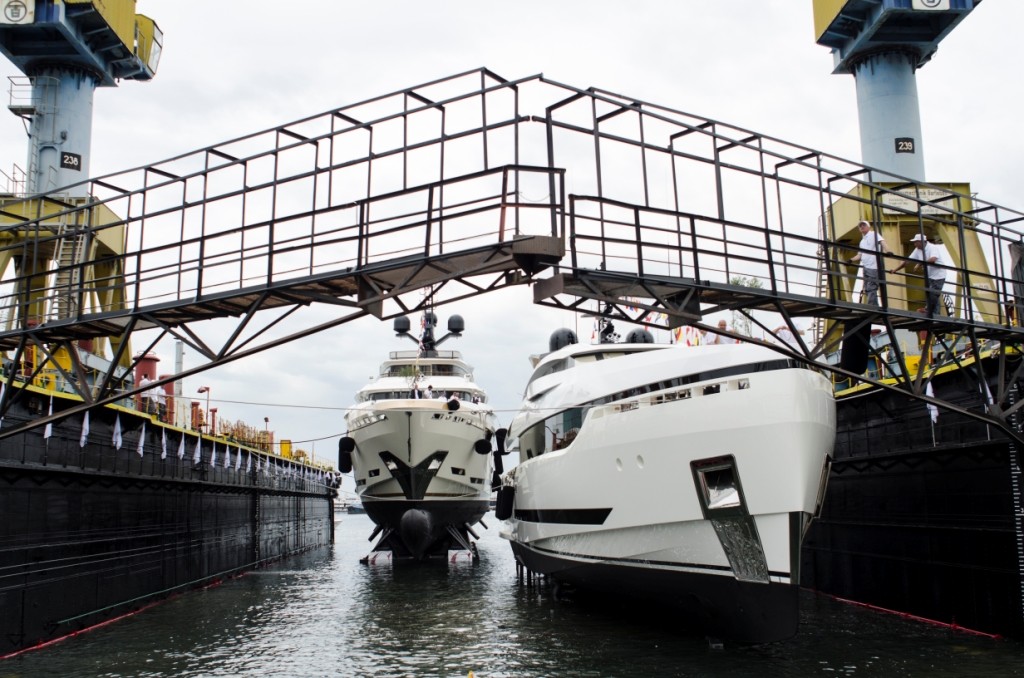 The Sport Hybrid 40m has been built on the proven platform of the amazing 40S Hybrid, launched in August 2013 and winner of the Show Boats Design Awards 2014 in three different categories: Interior Design, Environmental Protection and Holistic Design.
The hull number 2 has the same features of the first one: an aerodynamic light-weight aluminum hull, soft and innovative exterior lines and a modern interior lay-out plus an incredible "ecofriendly" optional advanced electric propulsion. The spacious, stylish interiors of the 40m are versatile featuring large windows and eco-friendly materials. The large balconies together with ample deck space, various sunning and dining arrangements give great freedom to the Owner, as concerns both life on board and at sea. The external areas are large and comfortable and the relaxation areas, such as the rear beach club, are the true treat on board.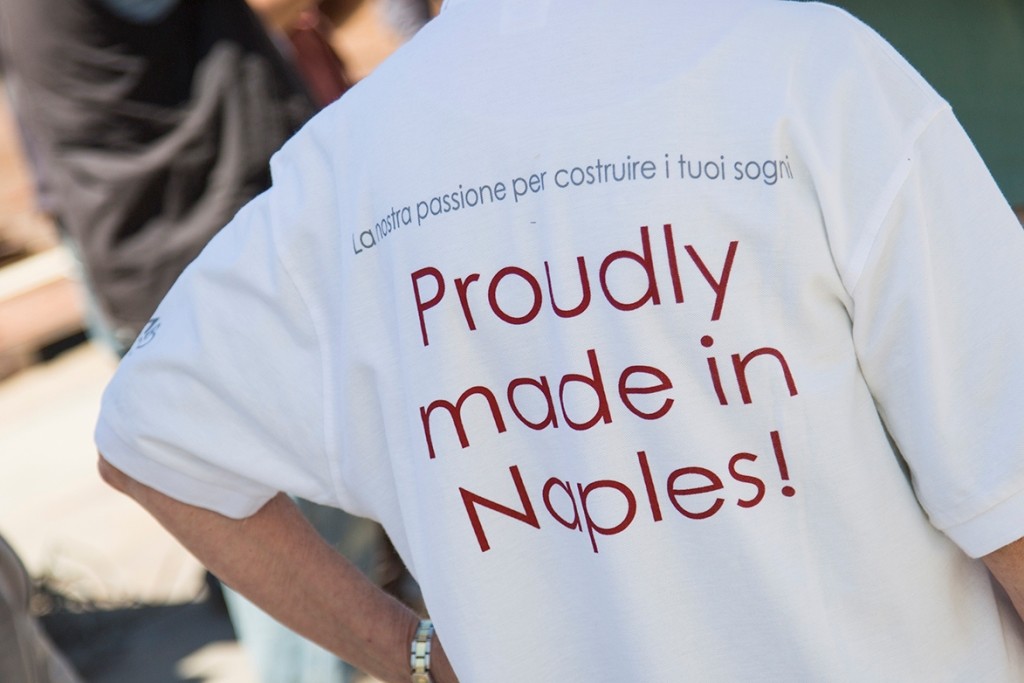 This launch will represent a milestone in the great future of the leading Palumbo Group and of its Mediterranean Yachting network. The brand new motor-yachts will officially reveal their beauties at next Monaco Yacht Show. Columbus Yachts activity at Naples Yard is in a continuous improvement and already at work for further new exciting challenges.
The Classic 57m is a top secret project, for privacy reasons.
At the end of the ceremony, three exclusive new project lines were disclosed to the audience in preview:
Columbus Liberty Range
from 33m to 38m – in cooperation with Marco Casali – Too Design Studio.
The main concept of the Liberty range is Freedom: Freedom of living and organizing wide flat spaces: distributing the yacht volumes in a full new way; Freedom of getting close to the sea: with huge glass surfaces, an open and transparent beach area and a big swimming platform; Freedom of being unique; as each Liberty is customizable in layout, exterior and interior design.
Columbus Sport Oceanic Range
from 50m to 80m. A forward oriented line with a fresh and dynamic cutting-edge stylistic approach, combining vast outdoor areas and luxurious interiors. The serious amount of light from the vast glazing, contributes to deliver an innovative, pleasant and timeless design.
Columbus Oceanic Coupé Range
of which the first two models are a 45m and a 50m This brand new line is thought for Asian and USA market and it represents a new perfect balance between sportsmanship and comfort. The range is made up of all aluminum, semi-displacement open yachts which feature also a 3 decks more classic layout. The new Oceanic Coupé range together with the Sport Oceanic range were designed in a tight collaboration with Studio Vafiadis and Associates.
[divider style="dashed" top="20″ bottom="20″]