[dropcap]T[/dropcap]he Dubai International Boat Show is much more than fancy yachts. This year at Dubai International Boat Show 2017 visitors are set to discover breath-taking ocean adventures featuring the world's most exciting superyachts, sport boats, recreational crafts and everything else in between. Check out some of the coolest water toys that you can see at this year's show.
The world's fastest personal submarine
Based on the WW2 RAF project called "MSC Sleeping Beauty", the Ortega Submersible is set to make all your James Bond fantasies come true at DIBS 2017.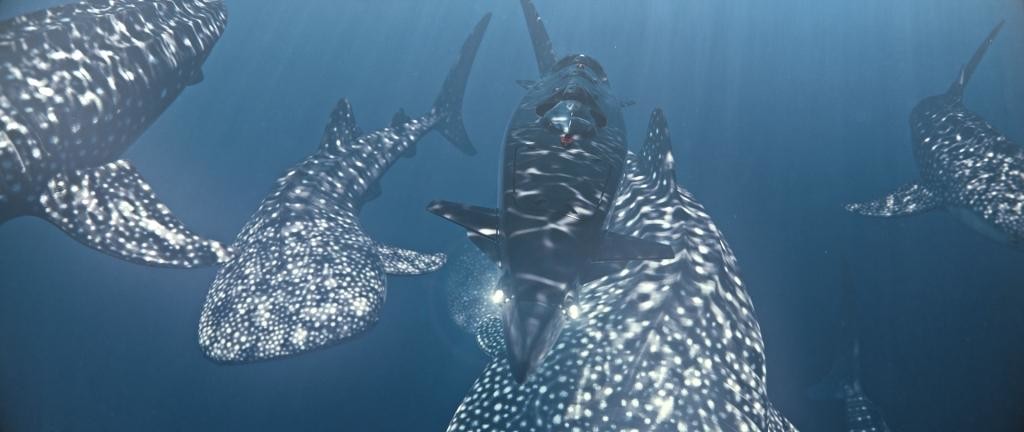 Powered by two 10KWh electric thrusters, The Ortega Submersible is capable of speeding you all both above and below the surface, as well as allowing you to dive down to depths of up to 95 metres. The on-board trimming-system and air supply also makes it possible to extend your bottom times to ensure you can keep on exploring.
Each sub has a variety of magnetometers, sonars and other sensors to suit your needs while a custom heads up display provides all occupants with crucial information. A fully featured on-board navigation system using GPS, DVL and INS provides high precision navigation possibilities, above and under water.
Specially developed batteries, based on Tesla Motors technology, allow the Mk. 1C a range of 80 NM, or 11 hours of full throttle operation. These powerful batteries are light, safe and can be transported quickly all around the world by airfreight, while a custom battery management solution keeps the battery in optimal conditions at all times.
Best of all, with seats for three people the Ortega Submersibles Mk. 1C is an ergonomic, multi-purpose submersible big enough for you to invite all of your fellow James Bond- wannabes.
The ultimate diving machine
If you've ever dreamed of going on an ocean adventure that lets you explore above and below the waves, then Seabreacher has the perfect machines for you.
Available in shark style X model, killer whale Y model, or the new dolphin Z model; all you have to do is strap yourself into one of their submersible watercrafts and it won't be long until you're diving, jumping, rolling and doing other amazing 'aquabatic' tricks, all within the safety and comfort of a dry, sealed cockpit.
Luxury transformed
If you've ever wanted a boat, but struggle to decide what type to buy, then the Kormaran K7 is for you.
Through its shape shifting powers the Kormaran is able to transform from a powerboat-like catamaran, to an elegant trimaran, fast-speed hydrofoil and luxurious bathing platform at the push of a button.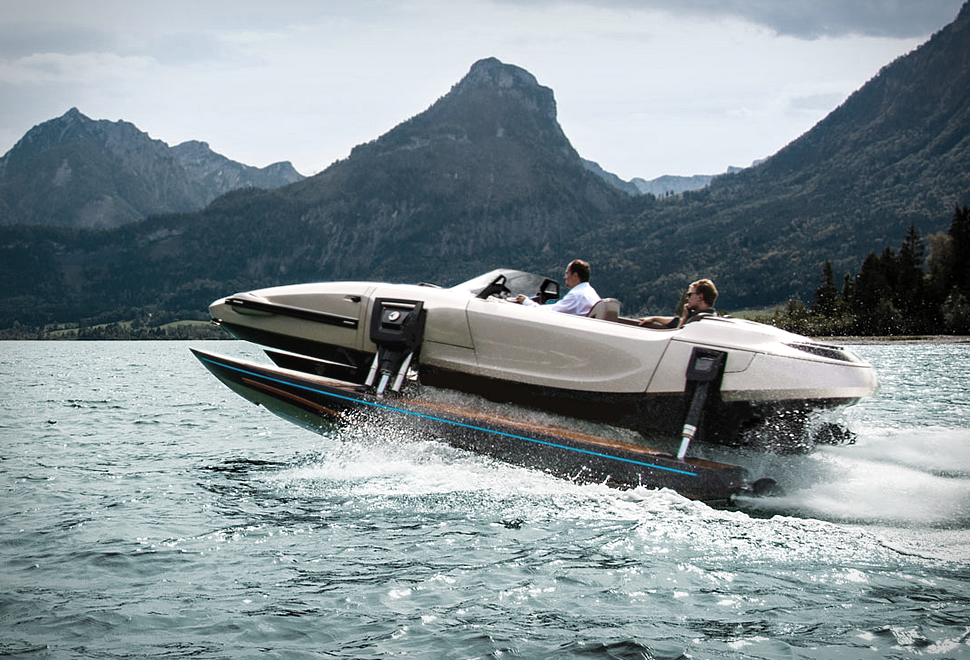 By combining all the best bits from Formula 1, aviation and America´s Cup technology, the Kormaran is able to achieve, depending on the chosen configuration, performance ranging up to 900hp, top speeds of up to 90 km/h in its powerboat configuration and close to 70 km/h in the hydrofoil configuration.
Beginning in the powerboat-like catamaran mode, riders can enjoy a super sports car cabriolet driving sensation, before entering low speed and the trimaran-like mode for elegant and smooth gliding with even greater stability. Riders can then take off with the optional hydrofoil system with a third central engine, flying at up to one meter above sea level and then finally opening the bathing platform to transform into a luxury island.
Now equipped with ROTAX 300hp engines, the Kormaran aims to provide comfort and stable driving conditions as soon as the driver accelerates, while the new docking system and joystick steering enables easy manoeuvring of the vessel in limited spaces and small harbour berths.
Supporting the powerful engine layout, the K7 First Edition is also equipped with a new exhaust system, which provides efficiency and noise reduction alongside the distinct exhauster cover design revealing the boats inspiration from rocket science technology.
Arguably the most important and most visible innovation on the K7 is the introduction of the completely re-designed hulls, made in lightweight and tough carbon fiber for a powerful appearance, which is ideal to show off the light and nimble handling of the K7.
The 2017 Sea-Doo lineup
Sea-Doo is ideal for new watercraft owners, especially young families who are looking for affordable family water adventures.
Amazing 'Aquabatics' above and below the water
Seabob, the world's most technically advanced and powerful underwater scooter. It is your personal submarine that allows you to move gracefully like a dolphin or feel like James Bond on an underwater mission.