[dropcap]T[/dropcap]his week Mangusta has announced the sale of the fourth Mangusta Oceano 43, part of the Group's series of Long Range displacement vessels, and of a further Mangusta Gransport 54, the flagship in the fast displacement range.
"The sale success of both the Long Range 3-deckers, in the Mangusta Oceano line, and the new fast displacement Magusta GranSport series proves that our brand has by now become a leader even in product lines different from traditional ones", comments Mangusta's Commercial Director Francesco Frediani. "Something we can tell based on current figures, too – 5 displacement and 4 fast displacement yachts, exceeding a total of 400 meters in length, have indeed been sold over the last 3 years".
One of the key-aspects is form. Mangusta yachts stand out for their stylish profile and strong personality, as flawlessly interpreted by designer Alberto Mancini, who pencils the new metal lines; for the perfect blend of design and technology, which takes life at sea yet another step forward; and for the luxury, Italian style, and great onboard liveability that customers can tailor to their own wishes and taste. The two models just sold embody this same philosophy.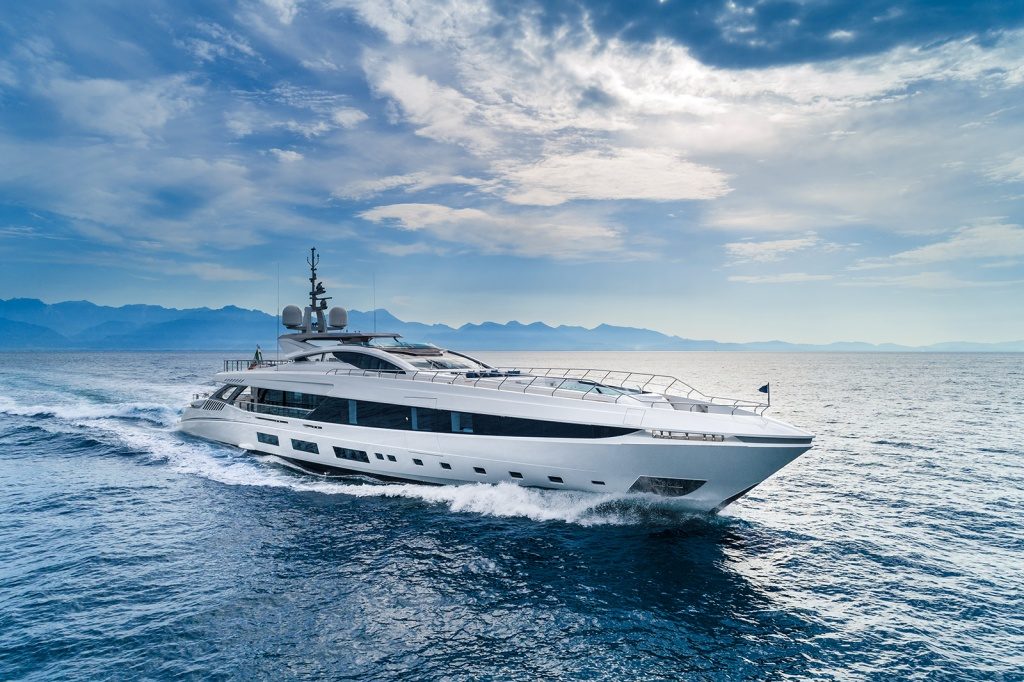 The Mangusta Oceano 43, Overmarine's interpretation of a three-decker, is a dream villa on the sea, designed to fully blend in with the surrounding environment, almost becoming part of it. The key-word onboard is 'light': natural light that flows in through the wide glazed surfaces and the skylights, and design lighting, which creates a unique atmosphere pervading all onboard areas.
Several al fresco areas, a forward infinity pool with a waterfall, and the aft beach club make this model truly unique. Thanks to a cruising speed of 11 knots and a transatlantic range of almost 5,000 miles, the Mangusta Ocean 43 can really reach any destination the Owner chooses to head to. The Mangusta GranSport 54 , in turn, is the essence of flexibility, as she allows to quickly move from one location to another, but can also ensure long-range transfers and, why not, cross the Ocean to reach exotic destinations.
This yacht dynamically combines high performances and freedom, embodying a perfect harmony of luxury, comfort, and sporty features, like only a Mangusta yacht can do.
She can reach a maximum speed of 30 knots and cross the Ocean at cruising speed, boasting a range of 4,200 nautical miles in all sea conditions and always ensuring the utmost comfort.