Overmarine Group has just announced the sale of its first 54-m flagship of the new Fast Displacement line, Mangusta GranSport 54, with the design by Alberto Mancini. She will be ready in 2018.
"Just a very few days after the Mangusta Oceano 42 was officially presented at the first boat shows, attesting the Group's entry into the long range segment, today we're celebrating the sale of the new Mangusta fleet flagship, a 54 metre yacht from the brand new Mangusta GranSport line" commented Francesco Frediani, Group Commercial Director."This successful sale confirms that, thanks to our thirty year tradition of building fast, comfortable yachts and the reputation we've built up in that time, we're even able to aspire to playing a leading role in a segment that's completely new to us."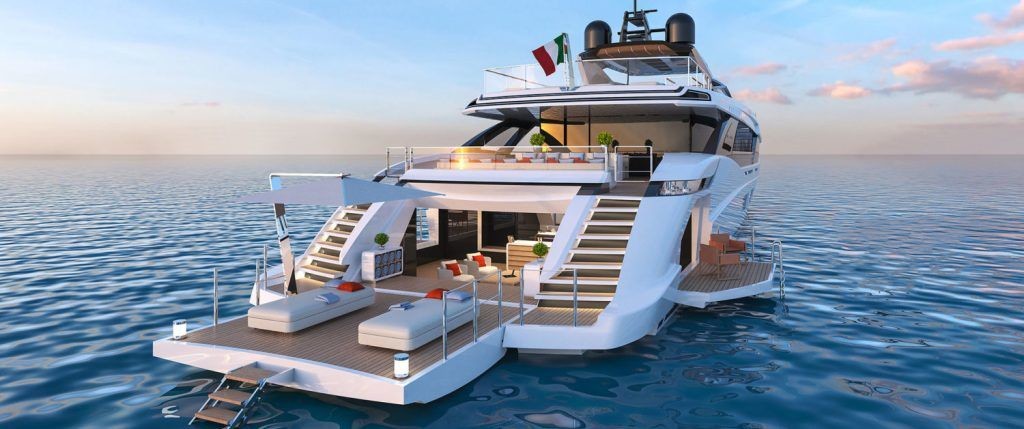 Officially presented a year ago, during the Monaco Yacht Show as a design concept, Mangusta GranSport is the Overmarine Group's brand new line of fast displacement yachts. This line combines technical features such as speed, greater range and limited consumption with extraordinary levels of comfort. True thoroughbreds, fast and elegant with a reassuring soul.
Mangusta Gransport is also pure beauty, achieved through a design with clean, dynamic lines and countless details, never redundant. A design that is a perfect interpretation of the Mediterranean lifestyle, i.e. experiencing the great outdoors, the pleasure of eating outside, close to the sea perhaps, in the cool shelter of a patio.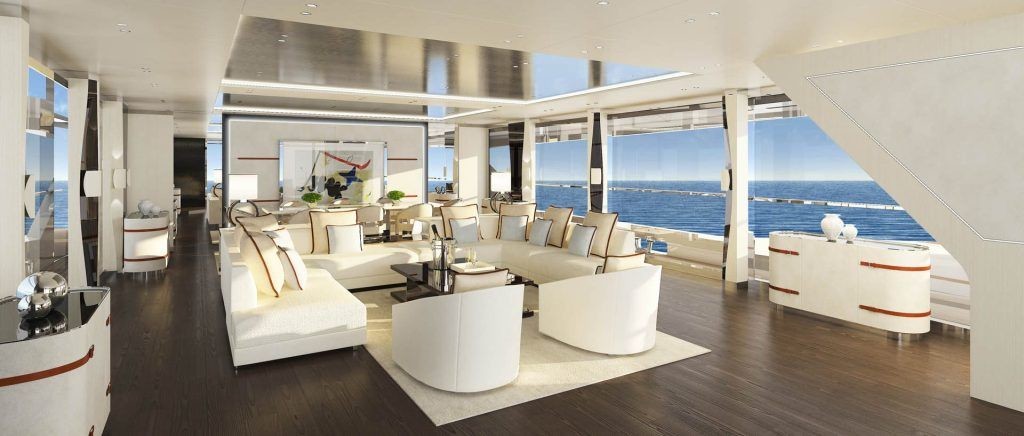 The first model is Mangusta GranSport 54, of which construction at the Pisa shipyard has just begun. Featuring a racy profile, powerful engines, fast cruising speeds and spacious, functional onboard areas, this model is easily able to cruise long distances quickly and comfortably. She is absolutely stunning to look at, too. Engineering studies and tank tests were carried out after the presentation of the concept, and a few changes made to the project. The yacht was altered in length and is currently 54 metres. She also features a new 4 engine propulsion system (4 x MTU 16V 2000 M94 2600Hp) with stabilisers. Advantages include greater propulsion efficiency, lower consumption especially at slow speeds, a higher top speed of up to 30 knots, lower draft, of around 2.5m which is perfect for cruising in shallow waters like those of the Bahamas, for example, or the islands of the Mediterranean. She also has better hydrodynamics, a greater range (around 3800 miles) and can consequently be used in a number of different ways – all of which in total comfort.
www.overmarine.it