[dropcap]B[/dropcap]ang & Olufsen, the Danish provider of exclusive, high quality audio and video products, today announces the grand opening of a new sensory showroom in Vancouver, Canada.  Bang & Olufsen Hi-Fi Centre is located on 433 Carrall Street (in Gastown District) in a shop-in-shop retail format with Vancouver-based A/V retailer Hi-Fi Center.
"We are happy to heighten our retail presence in Vancouver and introduce our next generation retail concept to local residents and tourists," states Jacob Siboni, Director of North American Sales, Bang & Olufsen. "With the opening of the new Bang & Olufsen Hi-Fi Centre showroom, brand enthusiasts will encounter impeccable sound, Danish design and a complete sensory experience."
The new showroom will feature the complete Bang & Olufsen product portfolio of high-end, custom made audio and video equipment as well as the B&O PLAY collection of portable music systems, headphones and premium wireless speakers aimed at the digital generation.  The showroom is significant as it is the first showroom in Canada to introduce the newly redesigned retail concept store and is the second Bang & Olufsen retail showroom to occupy Vancouver (alongside Bang & Olufsen South Granville).
[tie_full_img]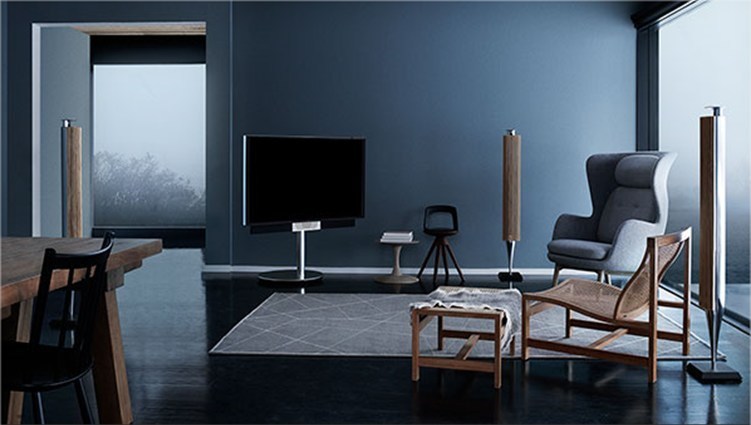 [/tie_full_img]
Guests will experience the new and award-winning, innovative television, [highlight color="orange"]BeoVision Avant[/highlight] – "the one that moves". BeoVision Avant has sublime Ultra High Definition (4K) video performance and jaw-dropping acoustic authenticity  built in. The new television also amazes with magical convenience and mechanical movement – and of course the discrete but powerful sound panel that unfolds when the television is on.
"We are excited to incorporate the award-winning Bang & Olufsen portfolio to Hi-Fi Centre's new store location. The new retail concept by Bang & Olufsen, is a perfect fit for our location, and underscores Bang & Olufsen's commitment to providing extraordinary consumer experiences," states Igor Kivritsky, owner of Hi-Fi Centre.
[divider style="dotted" top="20″ bottom="20″]