The custom process starts with an outing: who are you?
THE CREATION OF THIS CONCEPT IS "A BIG TRIP IN MY PERSONAL GARDEN AND IT EXPRESSES ALL THE IDEAS OF ME, ALL OF MY OBSESSIONS". IT IS THE FIRST BEJEWELED MEGAYACHT CONCEPT, A REAL EXPERIENCE OF A PURE CUSTOM PROJECT.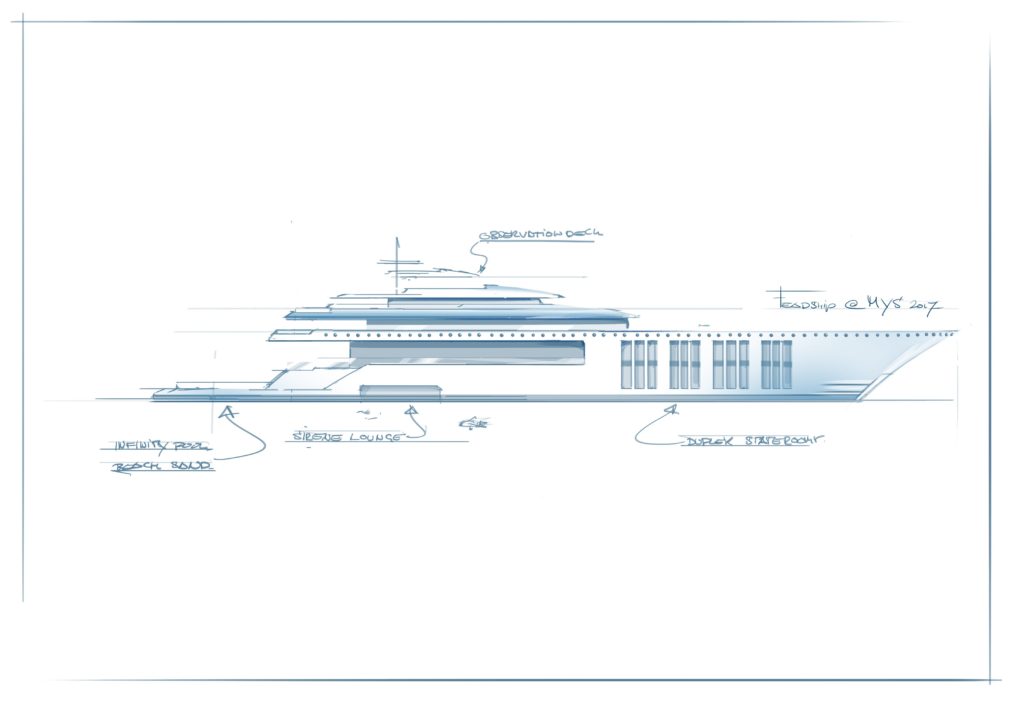 [dropcap]A[/dropcap] big trip in my personal garden. With these words the Art Director of the Maison Gucci – Alessandro Michele, among the most important names in the fashion world – describes his creative process. And it is exactly with these same words that I would describe the way I have approached to The Carte Blanche Experience by Feadship. This story tells about a pure full-custom process that I have had the priviledge to live with Feadship, one of the top superyacht builders in the world. Acting the role of "a potential yacht owner interested in buying a new fully custom megayacht", I could create with the highly skilled design team of De Voogt Naval Architects, more specifically with their senior designer, Tanno Weeda, my ideal megayacht, exactly the one I would like to buy one day… Maybe (and even without "maybe") I will never own a megayacht like this and Pam De Glam will remain just a work of great phantasy, but believe me, it was a super fantastic experience from which I've learned so much. Not only for the emotional aspect but also for the high seriousness and great professionalism I found in this great shipyard. I have had no obstacle: shapes, spaces, details… they were all taken into consideration and included in the project. What the owner asks, the shipyard makes it possible. This is their philosophy and it is true.
Preview | Superyacht Digest THE JANUARY ISSUE, Abstract, "100m Pam de glam megayacht concept…"