Relais Villa Lario together with starred and internationally renowned Chefs will host Heads of State, members of Royal Families, personalities of the European Union during the Universal Exhibition EXPO Milano 2015.
In Mandello del Lario, a charming town on Lake Como (ITALY), a gala dinner marked the Opening of the exclusive Villa Lario on Saturday, May 2. The luxury resort has been chosen as Headquarters of Euro-Toques International during the Universal Exhbition (MILANO 2015).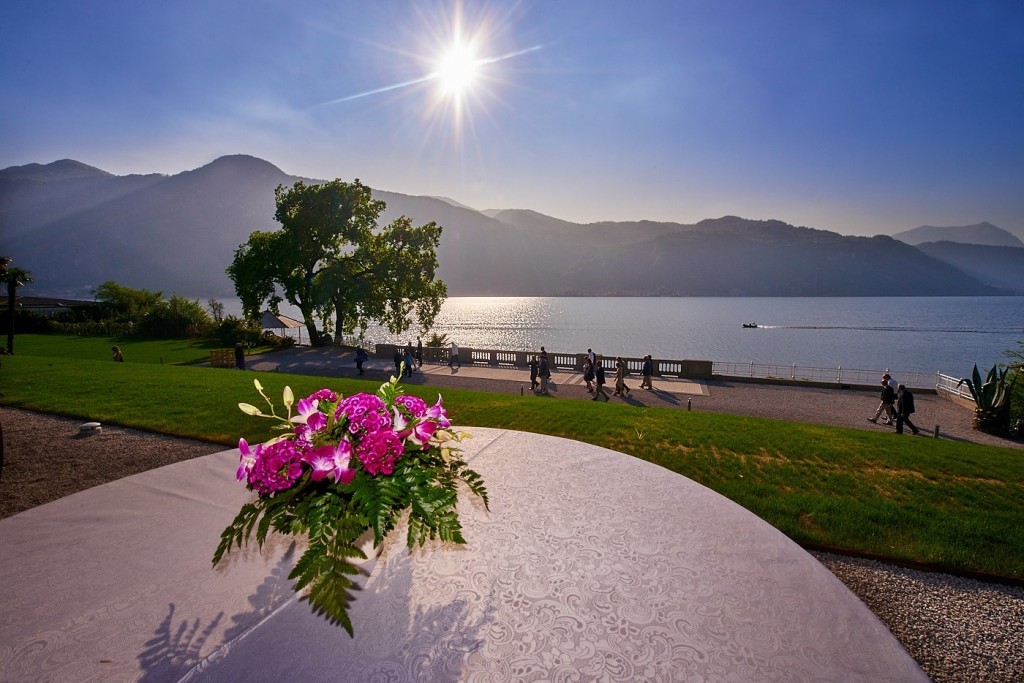 During the six months of Expo 2015, Euro-Toques, the prestigious association of chefs, today led by Enrico Derflingher and founded by Paul Bocuse and Gualtiero Marchesi, with the mission of promoting and protecting Europe's culinary heritage, will hold a series of events with famous international chefs.
Celebrities, heads of state and royalty from all over Europe will attend Villa Lario, luxury resort just modernised to accommodate the guests.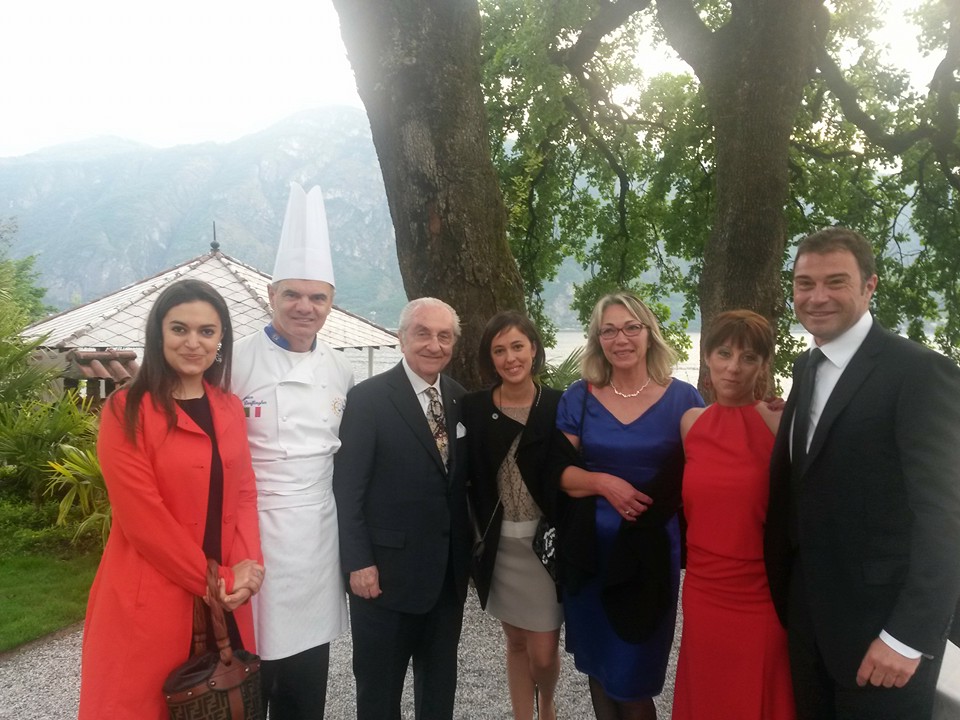 The Villa
The refined Relais Villa Lario, a storical residence immersed by green and built in the beginning of '900.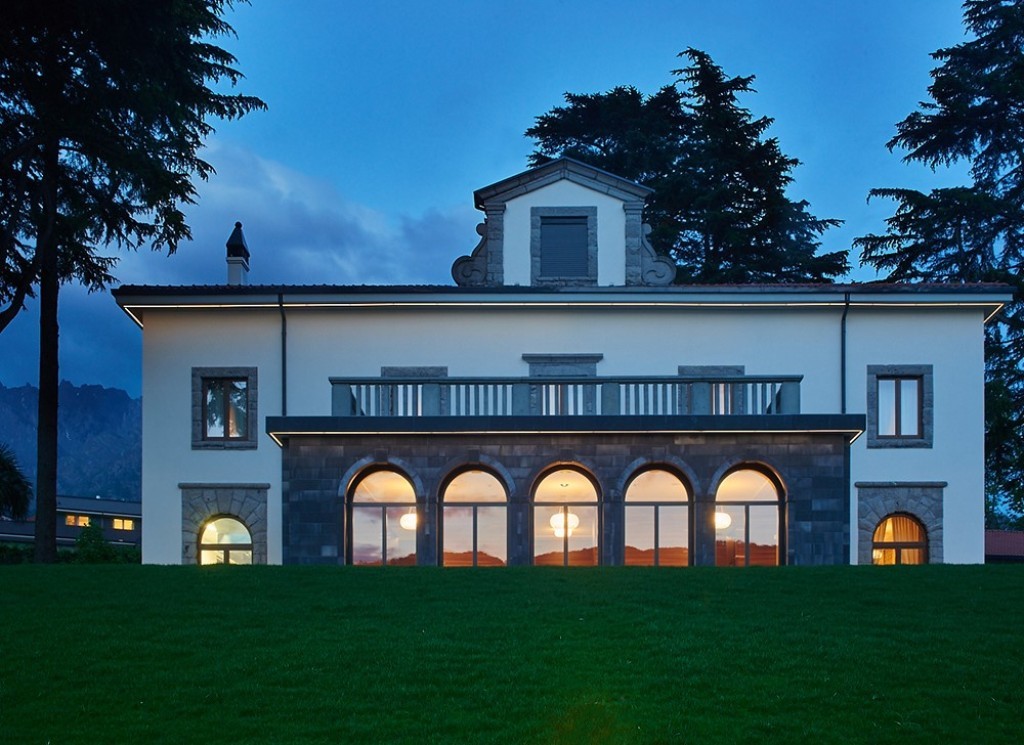 Precisely located in Mandello del Lario, formerly known as the Moto Guzzi's hometown, Relais Villa Lario is proud of a unique panoramic view of Lecco and Bellagio, offering its guests a breathless glimpse. The geographical proximity to high cultural appeal cities like Milano, Como and Bergamo, and the possibility of hiking and walking in the neighboring locations, make Villa Lario's position even more strategic and attractive.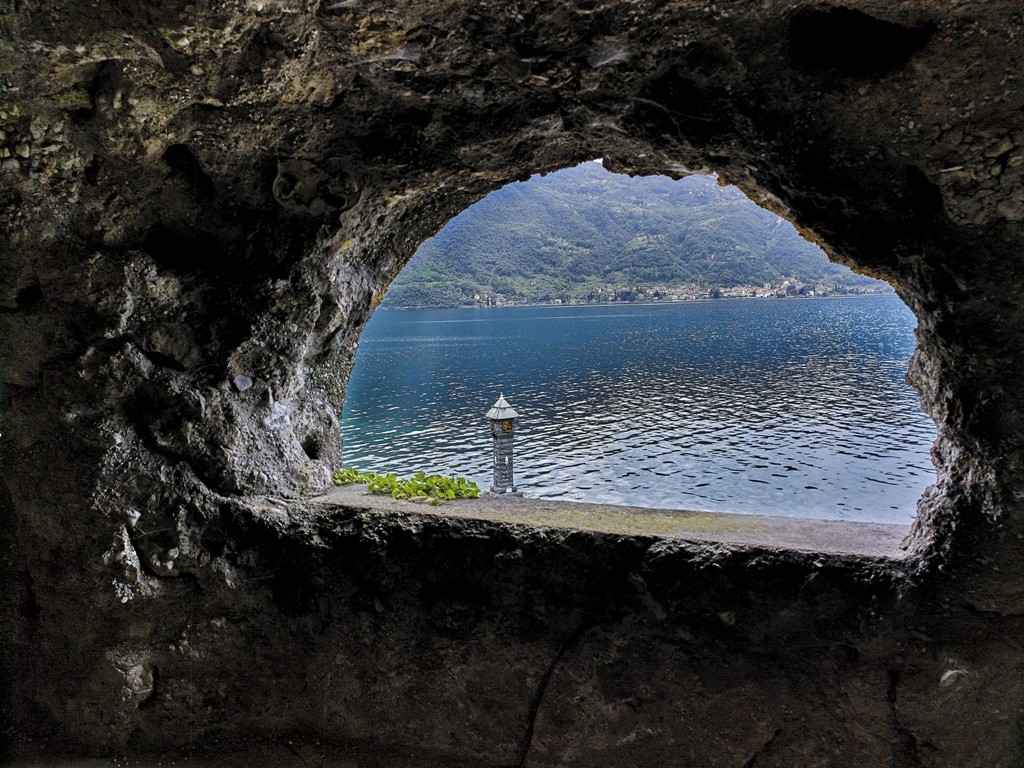 Residence of famous artists, Relais Villa Lario takes its name from the surrounding landscape, composed by historic villas and picturesque villages all dominated by Alpine peaks. This renowned place receives an increasing number of visitors from all over the world, thanks to its natural and architectural beauties…
Villa Lario is located in a wide over ten thousand square meters private park that hides unexpected scenarios: from natural caves overlooking the lake to ancient cedars that compose romantic shadows.
The two docks, located at the foot of the Relais, allow the guests to access into Villa Lario from the lake itself, offering a comfortable docking for private boats. They also give the opportunity to discover the wonders of Como's Lake from a different and more intensive view, sailing its crystalline waters.
The Relais offers an heliport located directly in the park to guarantee the most exclusive treatment and a total discretion too.
Relais Villa Lario has the primary mission of offering its guests a refined and exclusive residence, where the high quality of services fits perfectly with the unique beauty of the lake's landscape. Its spaces, both internal and external, are suitable to public and private events, photo shootings, fashion shows, and they can also become the ideal venue for business and team building activities. A control room equipped with a video camera and monitor ensures maximum safety…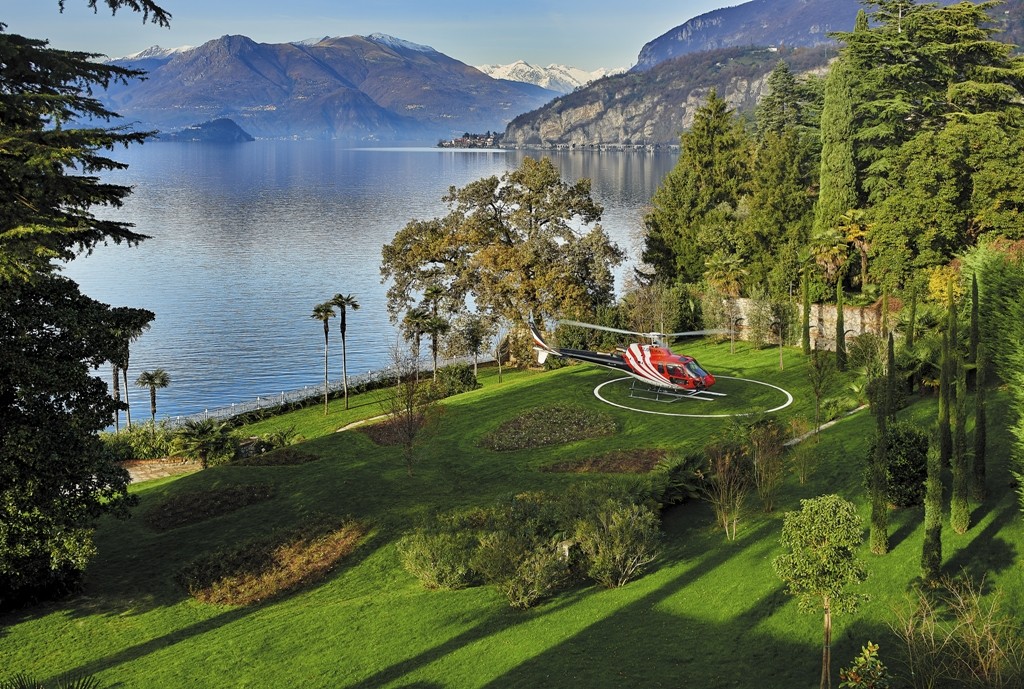 Luxurious Suites
Villa Lario offers its guests five luxury suites, each of them refined with top elegant materials, from open book marbles to precious woods parquet. The love for the land and its awesomenesses echoes in the names given to each suite.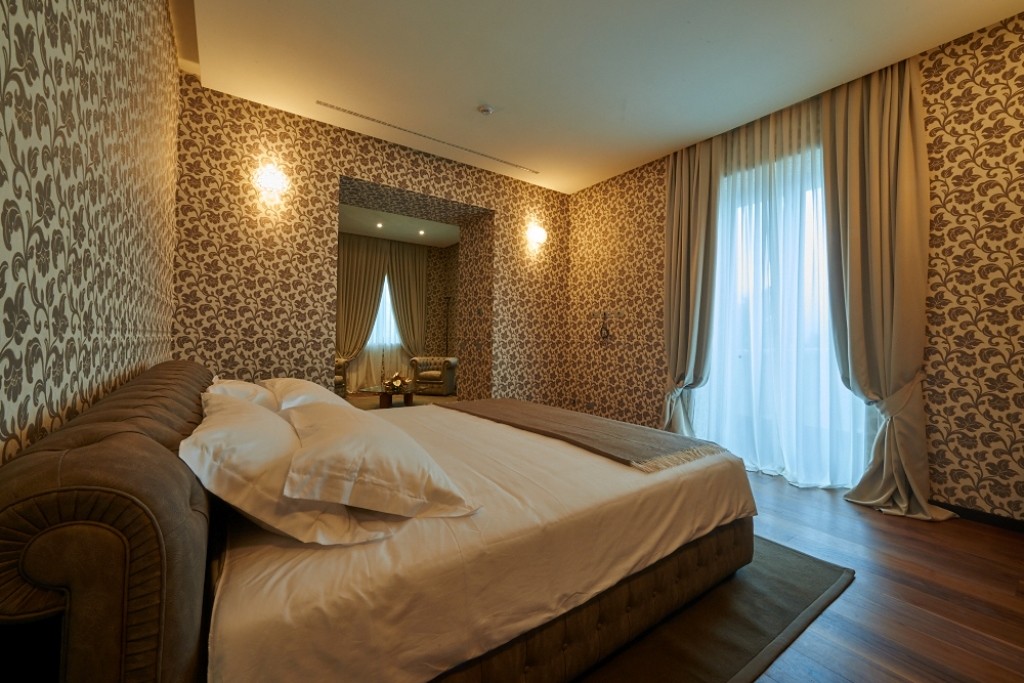 Villa Lario has been re-designed in its interiors by the Architect Michele Spreafico, who recently was committed with the renovation of the Palace of Justice in Lecco.
Receptions
Relais Villa Lario has been completely renovated and welcome its guests in a sumptuous reception room, in front of a glazed retractable verandah, which is able to accomodate 120 people (outdoor spaces excluded). There's also a lounge available for the guests who wish to enjoy a quite and private place.
The professional kitchen has been equipped with the latest and highest environmental sustainability gear, and lends itself perfectly to high level Chef use. It's no surprise that Villa Lario has been chosen by Euro Toques International, the UE recognized association that gathers together the most important Chefs in Europe, as its headquarters and showcase during the Expo 2015.
Chef Enrico Derflingher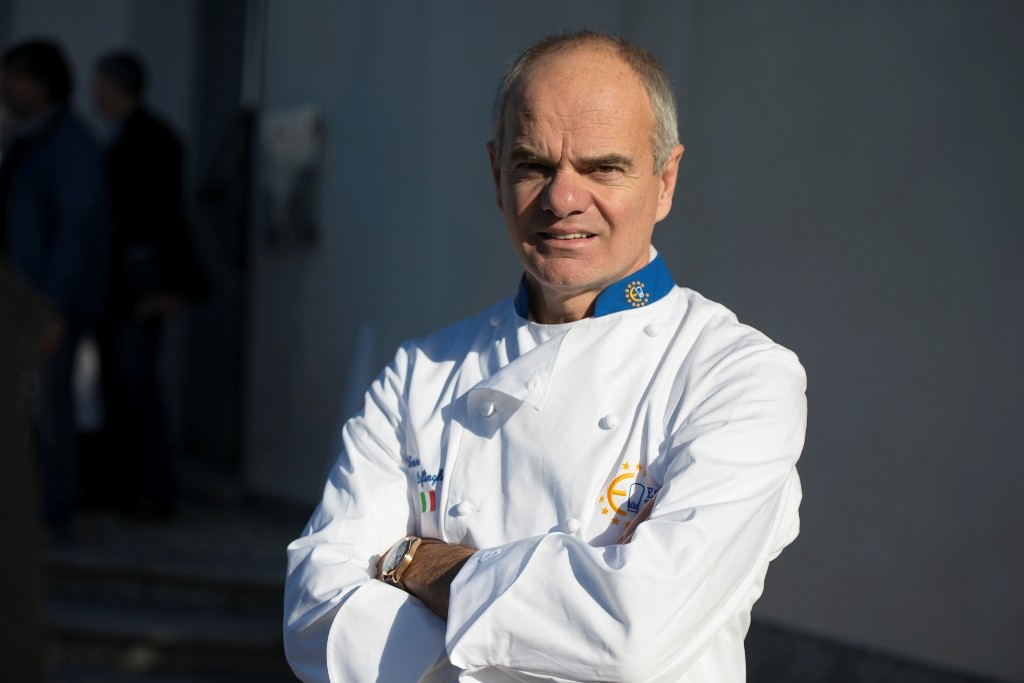 Villa Lario offers a haute cuisine, personally arranged by the famous Chef Enrico Derflingher, since January 2015 President of Euro-Toques International.
"One of the first challanges I decided to face as President of Euro-Toques International –commented the Chef Enrico Derflingher – was to support the project regarding Villa Lario, a very high-profile and luxury location in one of the most beautiful places in Italy, only few kilometers far from the city where in few days Expo 2015 will be opened. Villa Lario is expected to become a place symbol of the Italian excellence and destination for VIP people – heads of state and royalty – in search of relax, good food but also attention to details and privacy".
Bio
Born in Lecco in 1962, Derflingher is one of the greatest Italian Chefs in the world. Graduated in 1977 at the Bellagio's "Istituto Alberghiero", at the age of 27 he became the personal Chef of the British Royal Family, the first and only Italian who has interrupted the long tradition of French Chefs.
In 1991 he was the Chef of the White House during the presidence of George W. Bush Senior.
For four times he was named among the top ten Chefs in the world in "Five Star Diamond Award" as one of the World's best Chefs. His success brought him back in his homeland; as a matter of fact he established "Terrazza dell'Eden" in Rome, which he ruled for nine years, winning Michelin stars and several other awards, creating a winning concept, before moving to the prestigious St. Moritz's Palace Hotel.
He has been in Japan for seven years with his team, where they've opened more than thirty Italian restaurants, including the Armani Ginza Tower in Tokyo.
In 2008 he was awarded as the "Best Chef in the World", in 2009 at the Merano Wine Festival he was appointed as Ambassador of Italian Cuisine in the World and during the Vinitaly Event he received the prestigious Award of "Fuoriclasse".
Derflingher has been the president of Euro Toques Italy since 2012. He has travelled all over the world and enriched his wealth of experiences, working in the most famous hotels and starred restaurants. Thanks to his precious path, he was able to improve the value of Italy and its culinary tradition. As a representative of our country, he has cooked in the official opening ceremonies of Beijing and London Olympic Games, as well as at two G8 and one G20. All of these experiences have given him the intuition that a tavern can be based on a family-run, but a restaurant needs a professional management, that can improve its development.
Last year in Pisa he received the prestigious International Award "Piazza de' Chavoli".
Since February 2014 he has been the Vice President of Euro Toques International.
On June 2, 2014 he was appointed by a ministerial decree of President Napolitano as "Commander of Merit of Italian Republic".
Since January 2015 he has been the President of Euro Toques International.
Art & Charity
During the 6 months of EXPO Milano 2015, Villa Lario has decided to promote two different initiatives, one in the art world with the wonderful table by the famous artist Gianni Arosio (www.gianniarosio.com), and a second one targeted to support the charity project named "10,000 Gardens in Africa" by Slow Food (visit website).