Alitalia today introduced its new brand, new aircraft livery and new visual identity to its employees, media, and key corporate customers in the North of Italy.
At events at Milan Malpensa Airport, the airline also announced product upgrades across all classes of service on its international wide-body fleet with the aim of repositioning itself on the world stage as a leader in superior service and a powerful ambassador for Italy.
The new developments mark a major milestone for Italy's national airline, as it revitalises its business across all areas of its global operations.
After 46 years, the green band will disappear from the fuselage for the first time. At the core of the new livery is a larger tricolour 'A' tailfin, which serves as a powerful representation of the Italian flag across the world. A more modern typeface and non-Italic style conveys the confidence and assertiveness of the new Alitalia.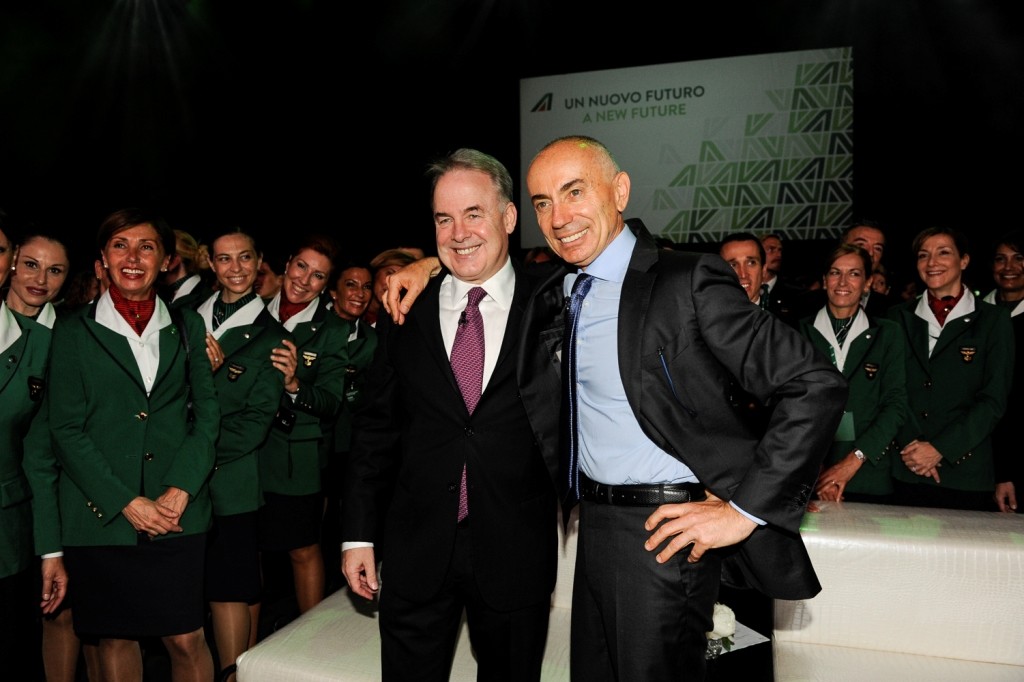 A warm ivory fuselage adds an element of Italian style and elegance to the scheme, and a sense of speed is created by a refined series of bands progressively leading towards the rear of the aircraft.
The vibrant and contemporary new branding will also feature in the cabin décor of Alitalia's modern fleet of Airbus, Boeing and Embraer aircraft, allowing for fresher, more stylish, and uniquely Italian interiors which now feature the type of fine detailing and design associated with luxury sports cars.
Leading Italian brands will be largely represented on board, starting from the new Poltrona Frau leather design on Business Class seats, Frette bedding, Richard Ginori tableware and Ferragamo amenity kits.
The new inflight experience places considerable emphasis on greater customer choice, innovation, quality, and importantly, more personal control over how guests relax, dine and are entertained on board.
Wi-fi connectivity will progressively be made available on all long-haul aircraft, together with revamped movie galleries and inflight entertainment.
Silvano Cassano, Alitalia Chief Executive Officer, said:
"Just as our new livery simplifies, clarifies and improves our Alitalia logo, so our new service concept simplifies, clarifies and improves our customer offer. It is about putting our guests right at the heart of what we do. We have developed this new concept in a way which delivers and showcases the best of Italian style and hospitality, while also taking inspiration from the centres of excellence around the Etihad Partners network. The result is a service concept which incorporates global best practice but which does so with a uniquely 'Alitalian' flavour."
According to Mr Cassano, the key driver of success for the new Alitalia would be the company's loyal and experienced employees.
"The business is now entering a new era. Our current investment in training is unprecedented in the history of Alitalia, involving thousands of Alitalia people, to ensure they have the tools to deliver the highest standards in the industry."
James Hogan, Vice Chairman of Alitalia and President and Chief Executive Officer of Etihad Airways, said:
"The old Alitalia was a great brand but a challenged business. Now we are well on the way to seeing the rebirth of this iconic airline, in a new era of commercial success. The steps taken by Alitalia's senior management team over the last five months are to be applauded. What we see here today is a business growing in confidence. The future is bright for the new Alitalia."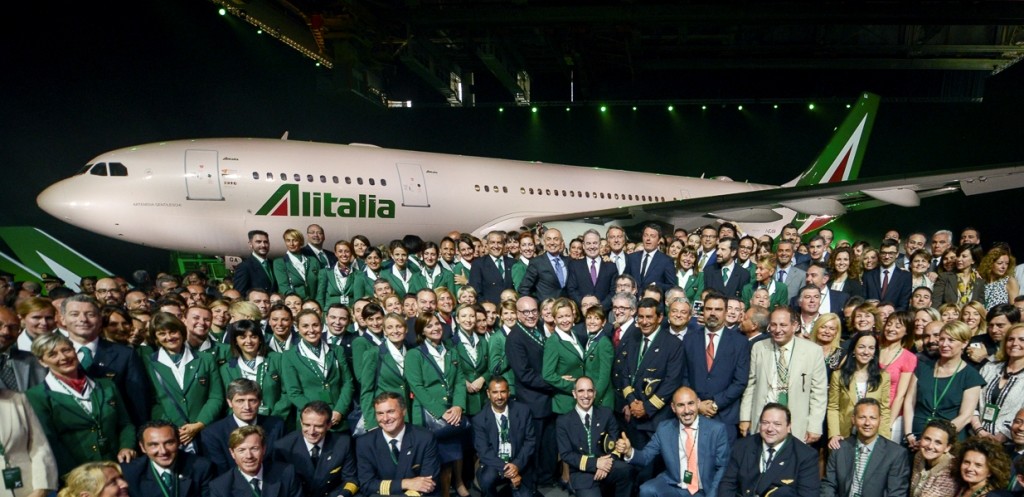 The new livery Airbus A330 showcased today has been named Artemisia Gentileschi after a 17th century Italian artist. She is regarded as one of the most progressive and talented artists of her generation, and the embodiment of courage and human dignity.
The A330-200 aircraft will operate its first flight from Rome to Abu Dhabi tonight and return back to Milan.
The announcement follows a highly successful first five months of partnership with minority shareholder Etihad Airways, which has already seen over 70,000 guests shared between the airlines on their growing codeshare operations. In addition to the revenue boost from new direct and codeshare routes, Alitalia will also benefit from widespread non-revenue synergies which will be worth more than US$ 15 million in 2015. These synergies will be complemented by investment in shared technology solutions and ongoing sharing of 'best practice' between both airlines.